Donkeys are one of the ancient, domesticated animals valued in particular for their ability to survive under harsh conditions and also important for rural transportation and farming particularly in the northern part of the country. They also support the livelihoods of the rural population in many domestic chores.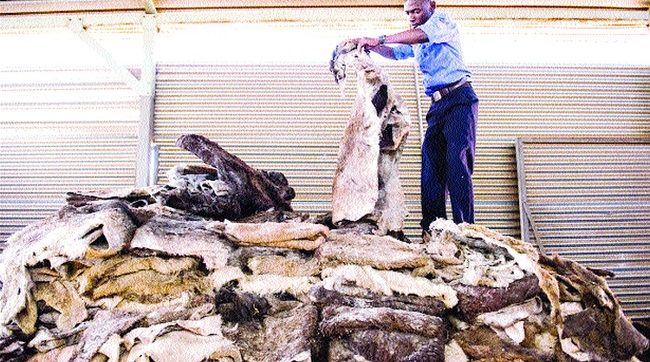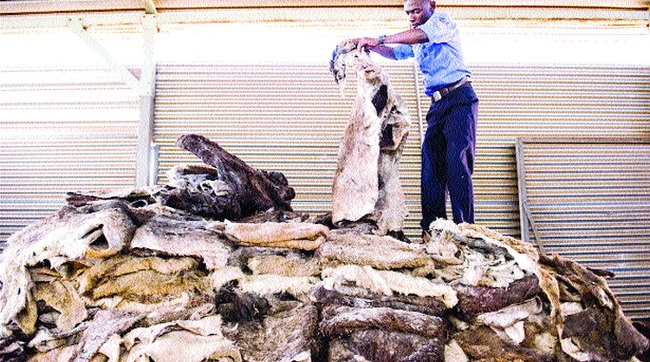 Nigeria is one of the countries with a relatively large population of donkeys estimated at about 974,499, which can be attributed to the cross-border movements by the pastoral herdsmen from Niger, Chad, Burkina Faso, Mali and Cameroon.
There is emergence of large-scale global trading in donkey skins, with estimates of a minimum of 1.8 million donkey skins being traded annually, especially in Africa, and 10 million per annum globally.
Between 2012 and 2018, Nigeria has cumulatively lost in revenue over $2 billion annually, totalling over $7 billion in six years to the smuggling of donkey parts to other countries, especially China.
Donkey as an animal has suffered negligence from the government in the past, which resulted in indiscriminate killing of the animal because of the high demand for its skin.
The National Agricultural Quarantine Service (NAQS) has engaged in a sensitisation campaign, to discourage people from colluding with foreign nationals to kill these mammals without breeding.
NAQS has also destroyed some donkey skins which were collected illegally and were meant to be smuggled out of the country.
The NAQS, in Abuja, destroyed 1,500 pieces of outbound donkey skin worth N67 million.
NAQS also impounded the cache of donkey skin during several rounds of raids on hideouts used to store donkey skin ready to be trafficked out of Nigeria.
The Nigeria Customs Service (NCS) Federal Operations Unit, Zone "B", Kaduna said it had confiscated truckloads of donkey skins and other goods worth N320 million.
The Comptroller of Zone, Mr Albashir Hamisu, told newsmen in Kaduna that the items were seized from Jan. 28 to Feb. 23, 2022.
The Kebbi State Command of the NCS, on March 5th, 2022, said 1,390 sacks of donkey meat with a Duty Paid Value (DPV) of N42,534,400 were destroyed.
Area Comptroller of the Command, Comptroller Joseph Attah, who spoke through the Command Public Relations Officer, Nasiru Manga, in a statement, said the trailer with registration number ARG 323 XA, conveying the contraband goods, was intercepted on March 5, 2022.
According to him, the driver and one other occupant of the vehicle were immediately arrested and brought to the Command's headquarters with the exhibit for further investigation.
According to him, physical examination of the truck revealed that it was loaded with 1,390 sacks of donkey meat with a Duty Paid Value of N42,534,400.
He said Nigeria is a signatory to the International Convention on Wildlife Fauna and Flora and the NCS has responsibility to enforce the law and help protect such animals.
He said that, as a responsible member of the international community, "we cannot allow our nation to be used as a conduit pipe for illegal trade on wildlife. Poaching donkeys is illegal and we urge all those in this illegality to stop it as it we are determined to make it unprofitable including the possibility of sending them to jail."
He added that illegal trade on endangered species such as donkeys is a contravention of section 63 (b) of Customs and Excise Management Act (CEMA) CAP C.45 LFN 2004.
The Director-General of NAQS, Dr Vincent Isigbe, said the Nigerian law prohibits illegal killing and exportation of donkey and its hide, also the NAQS Act empowers the Service to prosecute offenders.
Isigbe said: "Nigeria donkey is going into extinction, the population has gone down drastically, slaughter of donkey is prohibited, the law is against it and the law is against the slaughter, transportation, storage, and against the trade in donkey hides. In the same way, you cannot import any wet, dry, blue hide of livestock into Nigeria, you cannot export it.
"You need the necessary clearance from the government, if you are going to do otherwise and the government did not give you the permission, then it is illegal."
By Taiwo Lawrence Adeyemi