The Lagos State Government has urged motorists plying the Otedola under-bridge area to cooperate with traffic officials as traffic under the bridge will be narrowed to a single lane for four days starting from Wednesday, March 15 2017.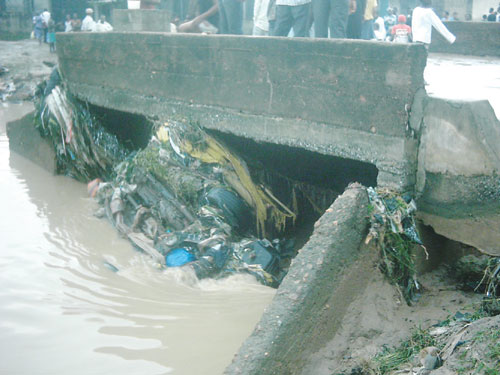 This follows the commencement of excavation works of the ongoing construction of Omole Jubilee Estate/Agiliti drainage channel.
The excavation works is to give room for the construction of culverts to de-flood Omole, Magodo, Shangisha, Agiliti, Mile 12, Otedola under-bridge and parts of Alausa.
Motorists were therefore enjoined to drive carefully and maintain a single lane, starting from the commencement date of the excavation works.
The statement by the State Government adds: "Lagosians are assured of the determination of the Lagos State Government to ensure a flood-free Lagos."