The Nigerian Institute of Town Planners (NITP) on Tuesday, February 2, 2021 appealed to state governments for domestication of the regional and urban planning law 2004 for better urban and regional plans for the country.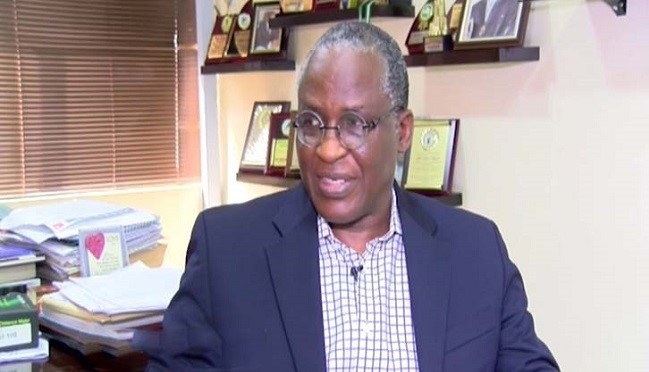 Mr Olutoyin Ayinde, National President, NITP, made the appeal at a one-day leadership retreat for Chapter Chairmen, Secretaries and Public Relations Secretaries of the institute, in Abuja.
The event was themed "Scaling New Heights Through Excellence in Leadership At Chapter Level''.
Ayinde expressed concern that only 30 per cent of the states had domesticated the law since it became an Act in 2004 and blamed it on lack of political will to do so.
"We have a regional and urban planning law which was enacted as a decree in 1992 and it became an act in 2004 and we have less than 30 per cent of states in Nigeria that have domesticated it.
"If we go at that rate, we will never be planned and we will end up in chaos; we can either organise or you agonise.
"When you see congestion on the road, it is a result of not planning well.
"The whole Nigeria is under planned and until we are able to account for every square millimetre of land in this nation that is where you know we are planned,''Ayinde said.
He said there was need to intensify efforts to sensitise people to understand the need to plan their communities.
Ayinde added that the institute would reach out to state governors and local government leaders to educate residents on the need to plan their communities.
"The issue is to have an awareness because people don't even understand what planning is all about; not many people associate with planning, its just about building plans.
"Urban planning goes beyond building plans. Before you start approving buildings there should be a plan for the city system itself.
"This should explain where residential area is located, where the industrial area is located, where the recreational ground is located and where the commercial area is located that is the first thing to do and it comes out of a deliberate vision.
"So, when you see places like Dubai become centre of attraction, it is because the first thing they established are those city plans.
"It lies within the powers of our politicians to be able to direct that there should be plans and it is after there are plans that you can begin to put up buildings.
"People haven't been able to comply because they don't understand the implications of not complying which is the chaos we have all around.
"What we Intend to do is to interact with government at all levels to educate them on the need for urban planning
"We should know how many percentage of land in Nigeria is dedicated to agriculture, how many have we dedicated to housing and how many have we dedicated to commercial use.
"Until we arrive at such situation, we are still under planned,'' Ayinde said.
Earlier, the immediate past president of the institute, Mr Lekwa Ezutah, said: "Both the elite and residents don't appreciate the purpose of planning.
"Communities will demand for schools and hospitals but you hardly hear a community demand that their settlement must be planned''.
By Ikenna Uwadileke