The yuletide season has always been exploited by manufacturers of consumer goods to unveil new products to whet the appetite of an insatiable public. In this season people eat more, drink more, party more and are tempted to even embark on some excesses, no thanks to the appeal created by manufacturers and marketing agencies. Just like it is for adults, so also it is for the adventurous under-aged who will always try new things.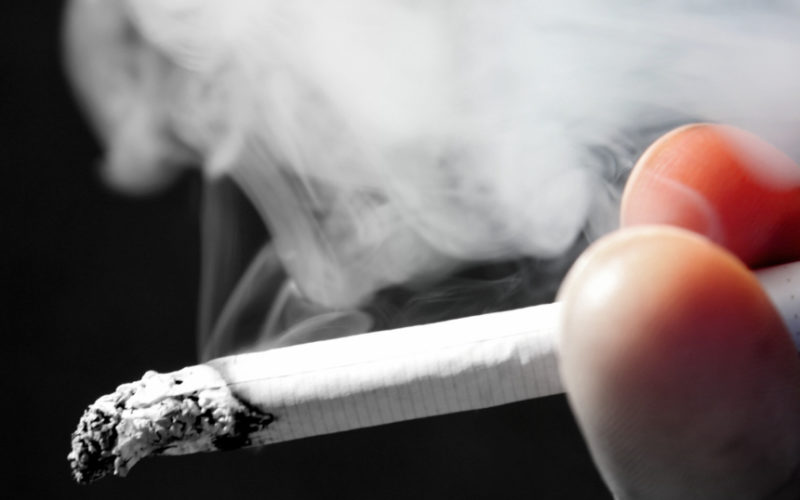 Among the horde of businesses jostling for a bounty as the Christmas and New Year celebrations near are tobacco merchants who, without fail, refine their marketing strategies yearly to grab new lungs while strengthening their stranglehold on existing smokers.  Apart from the regular cigarettes, other tobacco products – including pipes, smokeless tobacco, and sisha – are now gaining acceptance among Nigerian youths.
It is not out of place to posit that the tobacco industry's campaign to replace a dying generation of aged smokers, like previous years, will gravitate towards parties and other fun activities where it will be easy to entice kids to smoking.
Market leader in Nigeria, British America Tobacco Nigeria (BATN), a few years ago tested this strategy when it kick-started a controversial Secret Smoking Party through which school-age pupils were inducted into smoking. Activists at the time discovered that the company invited the unsuspecting youngsters from a host of schools to the parties which held across several states in Nigeria.  At the parties they were encouraged to light up for the first time in their lives.
When the news got to the media, BATN denied it targeted the under-aged but could not provide convincing argument on the logic behind inviting school kids to parties that held from dusk to dawn under an environment dominated by heavy music and plumes of its lethal products. While it is believed that the parties are still being held more clandestinely, the company has also been explored newer strategies of maintaining its hold on kids.
A recent report by the Environmental Rights Action and the Nigeria Tobacco Control Research Group titled "Big Tobacco, Tiny Targets Nigeria Report" details a far more insidious approach to getting kids addicted to smoking.
The report, conducted in five states – Enugu, Kaduna, Lagos, Oyo and Nassarawa – showed how BATN and other tobacco multinationals deliberately situated kiosks and placed adverts near schools, and open places that children frequent to buy sweets and candies. The aim is to expose the kids to enticing and flavoured packs of cigarettes, thereby indirectly tempting them to buy and try them. That decision to try the products might be all it takes to hook them to cigarettes for life.
The task of ensuring these dangers are nipped in the bud rests with all of us, starting with the Federal Ministry of Health which must demonstrate seriousness in implementing the National Tobacco Control (NTC) Act by the kick-start of enforcement of nine of its provisions that do not require any form of regulations. Minister of Health, Professor Isaac Adewole, announced the provisions on May 31, 2017 as a gift to Nigerians on the occasion of the World No Tobacco Day.
Some of the provisions are:
Prohibition of sale of tobacco products to and by anyone below 18;
Ban on sale of cigarettes in single sticks;
Ban on sale or offer for sale or distribution of tobacco or tobacco products through mail, internet or other online devices; and
Prohibition of interference of tobacco industry in public health and related issues.
Others are: Prohibition of smoking in anywhere on the premises of a child care facility; educational facility; and health care facility, among others, prosecution of owner or manager of any of the places who permits, encourages or fails to stop smoking in the identified places; Prohibition of tobacco advertising, promotion and sponsorship of any kind, among others.
The nation's lawmakers also owe Nigerians and particularly the youths the duty of giving their nod to guidelines for implementing other provisions of the NTC Act as fashioned by the Federal Ministry of Health.
Most important, however, is that, at the home front, parents have the pivotal role of stopping their wards from drifting the way of the smoke.  Acting as role models is very important, but it takes much more than acting to prevent kids from taking to the stick. Parents must also work against negative influences outside that threaten their kids.
The consequences of doing otherwise, is best imagined than experienced. We do not deserve adolescents whose lung functions decline during late adolescence, or those that suffer impaired lung growth, or chronic coughing, among others. We deserve better and only a tobacco-free climate will guarantee this.
Merry Christmas and a smoke-free New Year to Nigerians!
By Michael Okpara (Public affairs analyst based in Asaba, Delta State)