The United Nations panel on climate change on Monday said global warming was dangerously close to being out of control and humans were "unequivocally" to blame.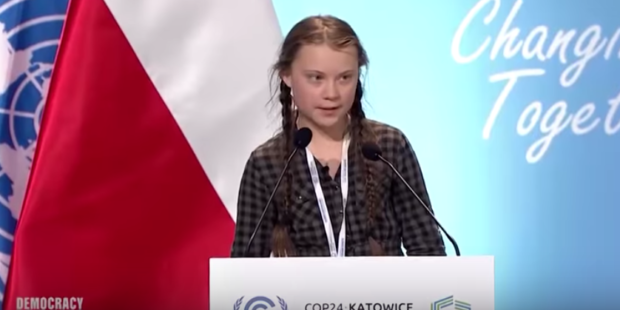 Report from the scientists of the Intergovernmental Panel on Climate Change (IPCC) warned that greenhouse gas levels in the atmosphere were high enough to guarantee climate disruption for decades if not centuries.
It said the deadly heat waves, gargantuan hurricanes and other weather extremes already happening would only become more severe.
Monday alone saw 500,000 acres of forest burning in California, while in Venice, tourists waded through ankle-deep water in St. Mark's Square.
U.N. Secretary-General António Guterres described the report as a "code red for humanity".
He said, "The alarm bells are deafening," he said in a statement. "This report must sound a death knell for coal and fossil fuels, before they destroy our planet."
In an interview with Reuters, activist Greta Thunberg, called on the public and media to put "massive" pressure on governments to act.
IPCC author, Prof. Chukwumerije Okereke, stated that the report paints a vivid picture of scale of human's impact on climate change.
Okereke, who is also Director of Centre for Climate Change and Development in Alex Ekwueme Federal University, Ebony State, Nigeria, said: "The report updates our knowledge on the how climate has changed and its impact on the ocean, atmosphere, land and atmosphere. Unlike previous reports the document indicates that scientists are much more certain about the extent of climate change and extreme weather events that is due to human activities.
"For example, the report shows that human activities are largely responsible for about 1oC rise in global surface temperature from 1850 to 1900.
"The report is a wakeup call on governments around the world to scale up their efforts to tackle climate change. For those in Africa, it is vital to recognise that the impact of climate change on us will be much more than the global average due to our poor adaptive capacity. Therefore, our governments must wake up to the urgent need to act on climate change so as not to compromise the lives and livelihood of present and generations."
Director, Health of Mother Earth Foundation (HOMEF), Nnimmo Bassey, said: "The IPCC report affirms the alarming situation that Nature has been loudly announcing, but which the world has largely been ignoring. The report again confirms that actions by humans and polluting corporations are driving the climate catastrophe. It is another round of talking left while policy makers keep walking right. If burning fossils is burning the planet, why are humans refusing to consider halting the search for more fossil fuels or burning more of the harmful stuffs.
"While the report points at the problem, avoiding the pitfall of the temptation to maintain the status quo, the petroleum civilization is still locked in. We say this because any talk of net-zero emissions, for example, is simply an affirmation that polluters can keep polluting while engineers find ways of capturing the carbon or mathematicians produce equations to show how the pollution is magically dissipated."
GEF CEO and Chairperson, Carlo Manuel Rodriguez, said: "I feel both alarmed and emboldened by the latest IPCC report, which shows that climate change is occurring much more quickly and with more extreme effects than we previously anticipated. We will realistically see temperatures by 2030 that scientists used to think might happen by 2040 in a worst-case scenario.
"The tragedy of forest fires burning all over the world this year has shown us just how damaging rising temperatures can be for human life and nature. Changing this story for ourselves, our children, and our grandchildren is the most important thing we can do.
"We have an opportunity to do just this through ambitious commitments at COP26; through urgent reductions of carbon emissions across industries and sectors; and through serious efforts to protect nature and biodiversity for the health of the planet. I know that we can do this and I look forward to working with partners around the world with the IPCC science as our guiding principle focused on acting today rather than assessing tomorrow."
Drawing on more than 14,000 scientific studies, the IPCC report gives the most comprehensive and detailed picture yet of how climate change is altering the natural world and what could still be ahead.
According to the report, unless immediate, rapid and large-scale action is taken to reduce emissions, the average global temperature is likely to reach or cross the 1.5-degree Celsius (2.7 degrees Fahrenheit) warming threshold within 20 years.
The pledges to cut emissions made so far are nowhere near enough to start reducing level of greenhouse gases.
They are mostly carbon dioxide (CO2) from burning fossil fuels accumulated in the atmosphere.
By Oluwatoyin Akinwande