Three Nigerians are listed among the 22 early career scientists selected by the African Academy of Sciences (AAS) for the second cohort of the AAS Affiliates Programme that recognises exceptional young scholars. The AAS announced on Monday, March 6 2017 that the affiliates were selected through a merit-based review process.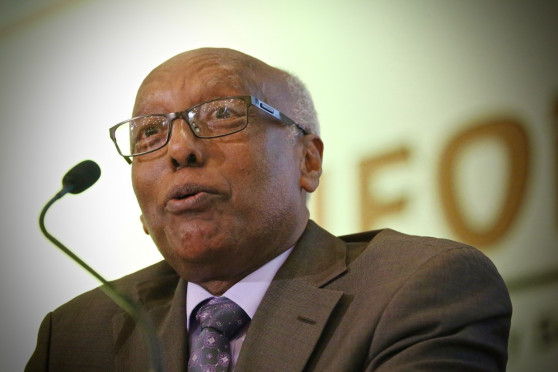 The 22, who are PhD holders and below the age 40, were selected from Benin (two affiliates), Cameroon (two), Egypt (two), Ghana  (one), Kenya (three), Morocco (one), Nigeria (three), South Africa (two), Tanzania (two), Tunisia (two), Uganda (one) and Zambia (one), after what the AAS describes as a rigorous review process by eminent senior scientists who are AAS Fellows in the respective Academy's regional offices. The Affiliates, adds the AAS, work in fields that include engineering, biosciences and heath research.
The Nigerians are: Olayinka Ayotunde Oridupa of the University of Ibadan (Medical and Health Sciences), Cyril Ehi-Eromosele of the Covenant University (Chemical Sciences) and Andrew C. Eloka-Eboka of the University of KwaZulu-Natal (Engineering Technology and Applied Sciences).
The 22 were selected from the five regions of Africa to be AAS Affiliates from 2017 to 2021.
"These young scholars have shown promise in their fields and are deserving of the recognition," said AAS Executive Director, Prof Berhanu Abegaz. "We will work with their institutions to provide them with opportunities to develop their careers and to leverage their skills and passion to contribute to Africa's development."
The AAS set up the Affiliates programme in 2015 to recognise, mentor and help early career professionals develop into world class research leaders. Through a donation from AAS Fellow and Senior Advisor Kevin Marsh, the Academy has set up a fund to promote the professional development of Affiliates and other early career scientists to help attract and retain them on the continent.
According to the AAS, Africa loses an average of about 20,000 professionals a year to countries outside the continent most of who are young people who leave because of lack of infrastructure and opportunities to grow their scientific careers.
The Affiliates will be supported to attend conferences, symposia and workshops and other activities that will improve their skills in proposal development, grant writing and pitching innovations to help them win more grants, improve their publication records and ensure that their research impacts their communities. AAS Affiliates will also be mentored by senior scientists, some of whom will be drawn from AAS Fellows.
"It's encouraging to see organisations such as the AAS recognising the work that we do as young scientists and committing to our development by providing mentorship opportunities and tools which we can use for our careers to thrive and for us to contribute to the continued growth of our continent," said Dr Melissa Kapulu, a Zambia-born postdoctoral fellow at the KEMRI-Wellcome Trust Programme. KEMRI is the Kenya Medical Research Institute.