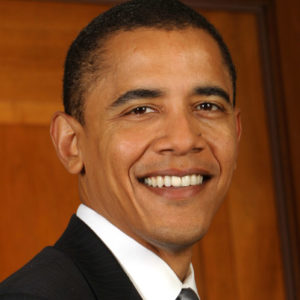 Last Tuesday's shutdown by the United States government has entered its second week. It resulted because the House of Representatives and Senate could not agree on a bill to fund the government.
There are wide swaths of the Federal Government that need to be funded each year in order to operate. If Congress (House and Senate) cannot agree on how to fund them, they have to close down. And that is exactly what happened.
Each year, the House and Senate are supposed to agree on 12 appropriations bills to fund the federal agencies and set spending priorities. Congress has become really bad at passing these bills, so in recent years they have resorted to stopgap budgets to keep the government funded (known as "continuing resolutions"). The last stopgap passed on March 28, 2013, and ended on September 30.
In theory, Congress could have passed another stopgap before Tuesday. But the Democratic-controlled Senate and Republican-controlled House were at odds over what that stopgap should look like. The House passed a funding bill over the weekend that delayed the Affordable Care Act (or Obamacare) for one year and repealed a tax on medical devices. The Senate rejected that measure. They voted a few more times and still no agreement was reached.
However, not all government functions simply evaporated that Tuesday – Social Security checks still got mailed, and veterans' hospitals stayed open. But many federal agencies shut their doors and sent their employees home, from the Environmental Protection Agency (EPA) to hundreds of national parks.
In addition to costing hundreds of thousands of people their jobs, the shutdown has prevented key agencies from serving the American people. The EPA is one of the hardest-hit. The agency was basically shut down, and 94 percent of its 16,205 employees sent home.
U.S. EPA Administrator, Gina McCarthy, said that the agency left just a handful of staff members available to "keep the lights on and respond in the event of a significant emergency."
Those protecting toxic Superfund sites stayed, but pollution and pesticide regulators got sent home.
Employees who "ensure continued public health and safety, including safe use of food and drugs and safe us of hazardous materials" were sent home. Workers who protect federal lands and research properties were sent home, as employees who provide disaster and emergency aid. 505 Superfund cleanup sites in 47 states were closed. And staff that write and implement greenhouse gas regulations could no longer come to work.
The National Parks were closed to visitors, but open to oil and gas drilling. Just a few employees were around to monitor the drilling activities. The National Park Service closed more than 400 national parks and museums, including Yosemite National Park in California, Alcatraz in San Francisco, and the Statue of Liberty in New York. The last time this happened during the 1995-96 shutdown, some seven million visitors were turned away. The Forest Service had to cut its staff, too, right in the middle of peak forest fire season.
The Department of Housing and Urban Development was not able to provide local housing authorities with additional money for housing vouchers. The nation's 3,300 public housing authorities stopped receiving payments, although most of these agencies had enough cash on hand to provide rental assistance through the end of October.
Most of the Department of Energy's offices closed during a shutdown, except for those groups overseeing nuclear weapons and naval-reactor programmes, and officials in charge of dams and electrical transmission lines around the country.
The Department of Interior – which oversees the National Park Service, the U.S. Geological Survey, the Fish and Wildlife Service, the Bureau of Indian Affairs and the Bureau of Land Management – sent home about two-thirds of its staff. These closures caused a significant loss of tourism revenue for local communities.
The National Science Foundation – which funds 2,000 research institutions, including astronomy observatories, and science and technology centres, as well as millions of dollars in research grants each year – was gravely affected during the last shutdown. Approximately $120 million in research grants went unmade during that time, delaying the support of approximately 2,000 people to carry out research and education activities.
Additionally, 240 grant proposals for science and engineering research and education went unprocessed each day of the shutdown, resulting in a backlog of 3,000 grant proposals, 1,000 of which would normally have been accepted. Dozens of panels, meetings and workshops were cancelled.
About 5,700 employees of the National Oceanic and Atmospheric Administration remained on the job because their analysis and dissemination of weather data are considered necessary "to protect life and property."
Last week, Earth Day Network took up a campaign to mobilise the masses to persuade Congress to immediately bring the shutdown to an end, declaring: "The threats to the environment will not rest. We simply can't afford to let this happen – there's too much at stake."
So far, the pleas appear to have fallen on deaf ears.