Nigeria, a country of over 200 million people, blessed with beautiful climate, mineral resources and large arable land is still grappling with the problem of food insecurity.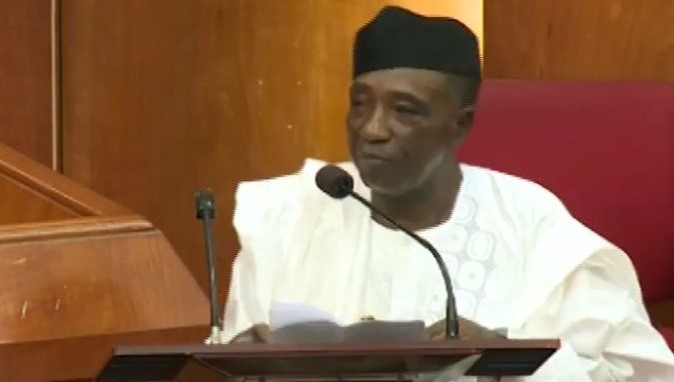 The major factor that drives food insecurity and hunger in the country is the current insecurity in some parts of the country, worsened by the COVID-19 pandemic.
A security expert, Dr Odum Iyang, says unless the federal and state governments resolve the issue of herders/farmers conflicts, inter-communal conflicts, and kidnapping, among others, the food insecurity will continue.
"It will need direct intervention by governments to tackle herdsmen and farmers' conflicts to stop the carnage, if not, the threat to food security is real.
"If farmers are prevented from going to their farms, or farms are overrun by herders, there will be bad harvest and by extension food shortage,'' he said.
Although current data on the exact number of people affected by these conflicts may not be ascertained, what is obvious is that farmers were displaced, crops destroyed and cows rustled or killed.
The constant attacks by bandits and insurgents in many predominantly northern Nigeria communities have resulted to poor harvests, stalled food production, large-scale displacement of people, loss of livelihoods and increased food prices.
In some states in the North-East, many of the farmers displaced as a result of insecurity are in the IDPs camps.
Last year alone, statistics showed that the Boko Haram insurgency resulted in the displacement of 1.7 million people in the North-East alone, and caused food insecurity for over 4.5 million people in Nigeria and neighbouring countries.
Few weeks ago the Association of Onion Producers in the North threatened to stop supply to the South if the security of their members is not guaranteed.
The association's spokesman, Alhaji Mohammed Gamji, cited instances where members of the association were attacked and some even killed by bandits.
It was the determination to ensure food security that the Federal Government established the National Food Security Council, with the mandate to address challenges in the country's food and agriculture sector.
Stakeholders say if the Council must achieve its mandate, experienced persons drawn from the private sector should be in charge of the Council.
They say that if the Council achieves its mandate, the problem of food insecurity will be greatly reduced, as well as reduce the country's current Global Hunger Index.
Available records showed that Nigeria ranks 84th out of 119 countries on the 2017 Global Hunger Index, coming in just below the Republic of Congo.
A recent data also showed that about 3.7 million people across 16 states are food insecure.
The reasons for the food insecurity across the 16 states were: civil conflicts, large-scale displacement, rising food prices, climate change, natural resource degradation, poverty and population growth.
Dr John Obiyan, an agriculturist, says state governments have a role to play in providing food for its citizens, stressing that state governments must introduce and implement sustainable agricultural policies.
"I want to see states set up government farms, create employment for the youths as a deliberate Back- to- Farm policy for the youths as a source of livelihood.''
Obiyan stressed the need to address the problem of post harvest losses, especially for perishable produce.
He said that post-harvest losses to some extent was responsible for food insecurity in the country.
Obiyan also suggested that the silos located in the six geo-political zones of the country should be put to use in order to boost food security.
"Federal Government through the ministry of agriculture should begin to engage in bulk buying from farmers to check losses and boost their income,'' the expert said.
Obiyan also said that apart from the pain insecurity has brought to farmers, the problem of storage remained a big challenge.
He stressed the need to find solution to preservation of perishable products like tomatoes, onions among others.
A 45-year-old farmer, Pius Ozuzu, from Enugu State, said that farmers are facing hard times as a result of insecurity in the country.
"When we are going to the farm, we pray to God, when we are leaving, we also pray to God to save our farms and reward us for our labour.
"We are fighting too many battles to get out of poverty, only God can save us.
"I have been farming plantain and yam for over 15 years, smiling at harvest time, but for few years now, the smiles have gone, and replaced with pains inflicted by the activities of herdsmen, who over run our farms, destroying everything in a jiffy.
"And if you are unlucky, they can kill you and nothing will happen. Many have gone and nothing has been done about it,'' he lamented.
On its part, the Central Bank of Nigeria (CBN) has continued to assist farmers with soft loans designed to boost food production and by extension food security.
Recent report from the apex bank showed that over 20,000 famers in the North-East benefitted from the Anchor Borrowers Scheme.
The All Farmers Association of Nigeria (AFAN) in a recent statement, said food insecurity is real and that except governments come up with deliberate policies to tackle cases of insecurity and herdsmen and farmers clashes, it could be worse.
The association also listed flooding, desertification, drought and erosion, as factors responsible for poor agricultural production.
AFAN said that small-scale farmers with less than two hectares under cropping, produce about 90 per cent of the country's food needs.
The association stressed the need for sustainable farming practices and protection of land, water and genetic resources.
AFAN said that without the necessary support, small-scale farmers will not be able to produce enough food to feed their families or meet public demands.
The Minister of Agriculture, Alhaji Mohammed Sabo Nanono, while speaking at the 44th National Council on Agriculture and Rural Development meeting recently with the theme: Agriculture and Food Security in the face of Covid-19, said that the Federal Government had launched various programmes to tackle the impending food insecurity in the country.
He said some of the programmes were Stop-Gap interventions, and that input loans would be given as support to small holder farmers across several commodities.
Also, to cushion the effects of natural disasters on farmers, the National Emergency Management Agency (NEMA), is mandated to provide relief materials to farmers affected by flooding and natural disasters.
Experts want the government to sustain programmes that will boost food security.
They say that the real fear is that by 2050, Nigeria is projected to become the third most populous country in the world after China and India and must therefore strengthen food production capacity to avoid catastrophe.
By Julius Enehikhuere