Sustainable Development Ambassador Peter Thomson, President-elect of the United National General Assembly, has signaled that unlocking finance for the 2030 Agenda for Sustainable Development is a key challenge of our times.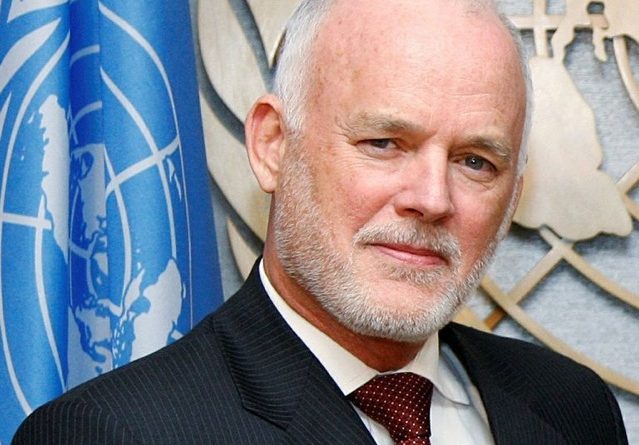 At a meeting in New York convened by the UN Environment Inquiry and UN Women on 24 August, Ambassador Thomson – currently Fiji's Permanent Representative to the UN – declared that it was not enough to just wish there was adequate sums of public finance, or wonder why large amounts of private finance are so hard to attract to the right investments.
Opening the meeting, he said: "Implementing the SDGs will not be possible without adequate financing. We have to be creative in mobilising finance from every possible source and ambitious in exploring how to work together in aligning our global financial system with sustainable development."
Given between $5-7 trillion a year is needed to implement the Sustainable Development Goals (SDGs), Ambassador Thomson said the stakes were high and the transition to a sustainable low-carbon green economy was required in order to realign the world's financial system to make it the enabler of the 2030 Sustainable Development Agenda.
Presentations at the meeting were made by People's Bank of China's Research Bureau Chief Economist, Ma Jun, President of the Brazilian Federation of Bankers, Murilo Portugal, CalPERS Investment Director, Anne Simpson, and the United Kingdom Treasury's Deputy Director of Global Financial Markets, Robert Ward.
During the meeting, Yannick Glemarec, Assistant Secretary-General, Deputy Executive Director of UN Women and co-chair of the meeting, stated, "UN Women is deeply committed to addressing the gender gap in access to finance in order to ensure that new financial solutions benefit women and men equally in support of sustainable development."
Following the meeting Simon Zadek, co-director of the Inquiry, said: "With less than a month to go before the 71st session of the General Assembly, it is extremely positive that the incoming President is willing to take a leadership position around financing the 2030 Agenda for Sustainable Development."