Thirty-three out of Nigeria's 36 states are contesting for slots earmarked for only three states under the Reducing emissions from Deforestation and Forest Degradation (REDD+) Programme of the Forest Carbon Partnership Facility (FCPF).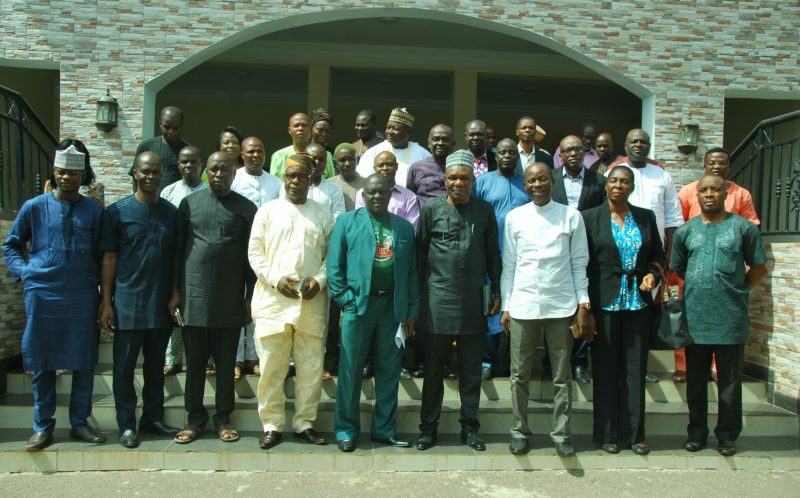 Cross River, Ondo and Nasarawa states, being beneficiaries of a FCPF $3.8 million facility, are already implementing a REDD+ Readiness Programme, and it has been the desire of the Nigeria REDD+ Programme to expand the project to more states.
The Programme's dream became a reality following the approval recently of an additional $4.9 million grant by the FCPF, an initiative of the World Bank, to extend the REDD+ Programme to more states.
Consequently, Environment Minister of State, Ibrahim Usman Jibril, wrote to the 33 states, requesting them to formally express their interest to participate in the programme. Deadline for expression of interest for participation by states to the Ministry of Environment and the Nigeria REDD+ Programme has been fixed for this week.
States that appear to have the best prospects will be selected from the lot, who will them be subjected to a scoping process to enable the project promoters select the target three.
National Coordinator, Nigeria REDD+ Programme, Dr Moses Ama, disclosed on Thursday, April 26, 2018 in Lafia, Nasarawa State, during the High Level Stakeholders Sensitisation Workshop on National Forest Inventory: "In a month or two, we will be signing the agreement for the receipt of the $4.9 million from the FCPF.
"However, as soon as the identity of the states that expressed interest in the project is established we will, around the first week of June, embark on a scoping mission to the states to enable us decide on the three states for the project."
According to Ama, some of the criteria to be used to select the three REDD+ participatory states include:
Expressing of interest in the project
Having the political will
Operating community forest management approaches
Operating functional forest reserves/estates
Having in place stakeholder engagement strategies
He pointed out that, apart from expanding the project to three more states, the $4.9 million World Bank grant would likewise be utilised to:
Develop a National Forestry Monitoring System
Put in place a Safeguard Information Systems (SIS)
Support policy reforms that will address REDD+
Update the nation's Carbon Inventory
Build capacity
The entire project is billed to be executed by 2020, when the FCPF is expected to officially come to a close.
The Lafia sensitisation workshop was supported by the Food and Agriculture Organisation of the United Nations (FAO) and the FCPF.
The FCPF, which became operational in June 2008, is a global partnership focused on reducing emissions from deforestation and forest degradation, forest carbon stock conservation, sustainable management of forests, and enhancement of forest carbon stocks (REDD+).