Visiting the fun park fortnightly was one experience I looked forward to as a child. Particularly mounting the carousel ride made me giggle with so much excitement as it galloped up and down with flashing lights and beautiful music. Driving through many Nigerian roads today brings back that beautiful memory I had as a child, but devoid of elation. It comes as a sad reality of the discomforting gallop nature of our bad roads due to potholes: a death menu served by our ever-expanding giant kettle.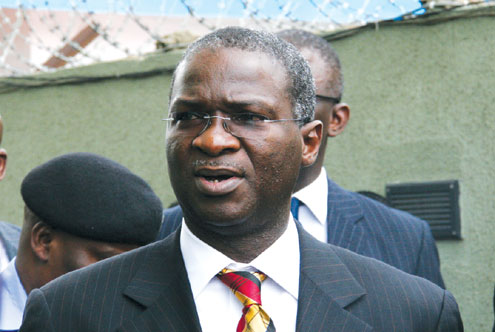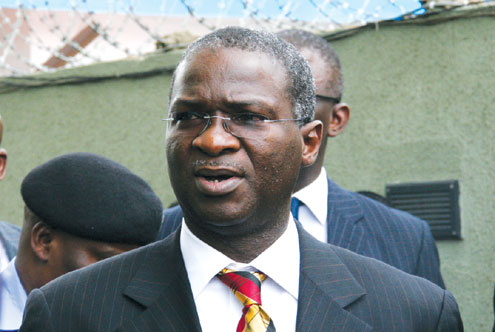 Most of the roads severely test the vehicles shocks, once on the road what lies ahead becomes abundantly clear. There are so many potholes, the majority of the population who are mostly poor people are usually cramped up in small vehicles, and some of them having experienced these pumps, potholes and very inhumane travelling conditions for a good number of their years existing will tell you they have come to accept this reality. They just take pain relievers after travelling on some roads.
Data released by the National Bureau of Statistics have shown that the lives lost between 2013 -2018 are 5,539, 4,430, 5, 400,5, 053, 5,049 and 2,623 for the years 2013 through 2018. A summation as done by some organizations to a total of 28, 195 people killed in 68 months, 415 people every month, 14 persons per day and 2 people every four hours. About 11,653,871 were registered in 2018 according to the NBS. Around 10,026 road accidents were recorded in 2017, which translates to the fact that 20,000 out of the 11.654million registered vehicles were affected.
The World Health Organisation released a report in 2019 rating Nigeria roads as the most dangerous in the continent. Nigeria records 33,700 deaths in every 100 million people living in the country annually. This translates to an African record of 60,660 deaths every year. 12,797 deaths due to road accidents in 30 months. The capital of Nigeria shows off excellent road networks in the city centre, and on the highways especially through the Nnamdi Azikiwe international airports route. But most roads through the semi periphery and peripheral towns of the F.C.T. are worse than taking a hell ride.
In Kuje one of the towns in the capital has a very terrible road network so much so that the crossroad that welcomes you to the town through to the area council secretariat, a building that houses the chairman of the area council is one hell of a ride, the potholes are so big, the drainages filled with plastic and other dirt and as a stranger to the town a ride on that road certainly prepares you for an unpleasant and nauseating feeling once you get to your destination. Vehicles and motorcycles gallop up and down the bumpy roads like children on a carousel ride.
The town of Gwagwalada is associated with heat, its humidity precedes it, but the amount of bad road networks that people have come to know it by today, some roads are completely abandoned in the rainy season because driving through them simply means getting dragged through the mood. Politicians have come to use road repair as the main point of their campaign promise to the people, one that they almost never fulfil after being voted into power.
Lugbe town greets you with very smooth road linking the express at the entrance; journeying a little further into town reveals a horror of road networks. Scary potholes and untarred roads that you will prefer to trek through; it's more convenient and less painful to take long walks through some parts of this town than to even take a ride on a motorcycle. Some car owners prefer to leave their cars at home and board a public transport than visit the mechanic workshop every two days.
The mammoth list of terrible roads in this country can easily be imagined than described. As people drive through in tricycles, cars or motorcycles, they dance around through the trip hitting one another with tiny whispers of sorry being heard every now and then. It takes great effort not to fall off during some of those periods of prancing. Manoeuvring by the drivers every one minute is felt all over ones body. Nigerians seemed to have lost hope and accepted this reality.
This reality reverberates in every state in Nigeria, some states have roads cut off due to very poor management, and rain worsens the situation of others so much so that people living in such places are severed for months and in most cases years. In an exchange by the Minister of Works and his counterpart in the Finance Ministry in November 2019, the Minister of Works had said that road projects were hampered by poor funding, Finance minister had refuted that saying many bad roads in the country are not the responsibilities of the Federal Government. She said N650 billion had been released for capital projects in the 2019 budget.
I remember watching a report on the Mambila water project last year, the reporter and his team had used a multi terrain vehicle, they had to alight from the vehicle at some point, after getting stuck in mud a couple of times and then taking motorcycles, the rest of the journey was done on foot due to a road network that was simple death wish.
Thousands of avoidable deaths have been recorded over the years and billions of naira lost in economic value. Nigeria is said to have a GDP of $397.30 billion, blessed in abundant natural and mineral resources, and the world's sixth largest producer of oil.
We have an abundant arable land and even now a significant amount of untapped minerals, the resources to make our roads the best in the World are all around us and sitting pretty beneath us, but terrible policies, careless strategies and poor maintenance culture has served us the reality we are forced to live with today.
The Lagos- Ibadan expressway, the Abuja-Kaduna, Abuja-Lokoja, etcetera have been so poorly managed and badly damaged by big vehicles that ply those roads on a daily basis. Yet other motorists with smaller vehicles have to bear the brunt of these terrible roads.
An almost non-existent waste management culture has filled the little existing drainages with so much dirt that water becomes stagnant. The road designs are not good enough and even the materials used in making some of the roads are either substandard or not durable. There is an irrelevant and continuous release of road budget allocation leading to corruption, lack of accountability by contractors and so many abandoned road projects. Due to bad roads there are constant gridlocks in most parts of the country on a daily basis leading to loss of immeasurable hours.
On the news there are recurring incidences of tanker accidents in Lagos and many other parts of the country, loss of lives and property. The Intelligence unit of the Lagos State ministry of planning and budget says $308 billion is lost monthly due to traffic congestion and Dangote says that the economy loses up to N140 billion weekly from the Apapa gridlock.
But since we have an enormous amount of money invested into building and renovating roads year in year out without any reasonable result, it's time to make do with an alternative that is cheap, durable and easy to use. It is building roads out of plastic waste. Millions of tons of plastic go into the ocean yearly, endangering the inhabitants of the oceans, now we can make our waterways, streets and drainages plastic free by using them to build and renovate our wide array of terrible roads in Nigeria.
Chennai in India was one of the first cities to adopt the technology of plastic road globally; they built 1000km of plastic road in 2004. Since then, India has continued to construct plastic roads in many municipalities. The Department of Transport in the United Kingdom had announced that a £1.6 million was to be used in trail of a plastic road technology in 2019. Many countries in Asia have adopted the technology of plastic roads for well over a decade now, the loads have proven to be three times stronger and last longer than conventional roads.
South Africa built the first plastic road in Africa, a 300 metres of ecofriendly road was constructed in Africa in 2019. Nigeria can do the same, the amount of plastic we let wash into the oceans and pollute our environment can be put to good use. Plastic roads are easy to maintain and cheaper to construct, all the government needs to do is create a synergy between the Environment and Works ministries.
With recycling companies shredding plastics and getting them ready for road construction under the Ministry of Environment, Works Ministry will collect those plastics and provide them to road construction companies for use. At the end of the day, our roads are safe and the journey one to remember, but until them our roads in Nigeria are akin to death-traps.
By Halima Imam (Founder, Climate Action Team; Twitter: @sadee_eemam)