The first death has been reported outside of China, in the Philippines, the World Health Organisation (WHO) has said.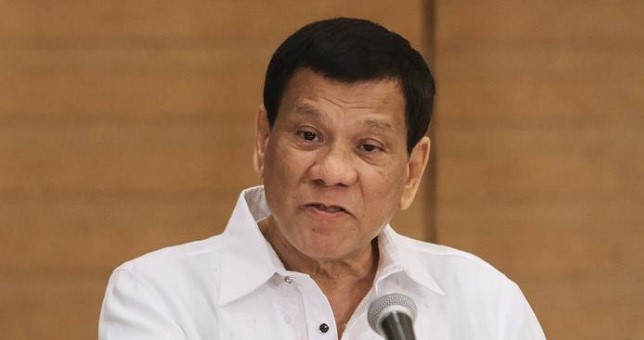 The international organisation, which made the disclosure in a report on Sunday, February 2, 2020, stated that the patient was a close contact of the first patient confirmed in the Philippines.
The deceased, a 44-year-old man formerly resident of Wuhan, China, the epicentre of the virus, died on Saturday, February 1 after developing what officials called "severe pneumonia."
"This is the first known death of someone with 2019-nCoV outside of China," the WHO's office in the Philippines said in a statement, using the technical shorthand for the coronavirus.
Philippine health officials said the man had arrived in the country on Jan. 21 with a 38-year-old woman who remains under observation.
"In his last few days, the patient was stable and showed signs of improvement," said the health secretary, Francisco Duque III.
"However, the condition of the patient deteriorated within his last 24 hours, resulting in his demise."
Hours before the death was announced, the Philippines said it was temporarily barring non-Filipino travelers arriving from mainland China, Hong Kong and Macau.
Mr. Duque said the Philippines was currently observing 23 people who had been isolated in hospitals with possible coronavirus symptoms.
According to the WHO, 14,557 cases have been confirmed globally, out of which 2,604 are new.
In China, adds the UN body, there are 14,411 confirmed cases, wherein 2,590 are new cases. Some 2,110 cases are said to be quite severe (315 are new), and 304 deaths recorded, in which 45 are new reported death cases.
Outside of China however, 146 cases were confirmed (14 new) in 23 countries, with the death in the Philippines being the only one so far.
In terms of risk assessment, the WHO rates China as "Very High", the regional level as "High" and globally as "High".
The WHO disclosed that 2019-nCoV outbreak and response has been accompanied by a massive "infodemic" – an over-abundance of accurate and inaccurate information that the organisation said makes it hard for people to find trustworthy sources and reliable guidance when they need it.
"Due to the high demand for timely and trustworthy information about 2019-nCoV, WHO technical risk communication and social media teams have been working closely to track and respond to myths and rumours. Through its headquarters in Geneva, its six regional offices and its partners, the organisation is working 24 hours a day to identify the most prevalent rumours that can potentially harm the public's health, such as false prevention measures or cures.
"These myths are then refuted with evidence-based information. WHO is making public health information and advice on the 2019-nCoV, including myth busters, available on its social media channels."