Some medical doctors have recommended the deployment of modern technology, proper nutrition and urbanisation as a strategy to reduce malaria burden and eventually eradicate it.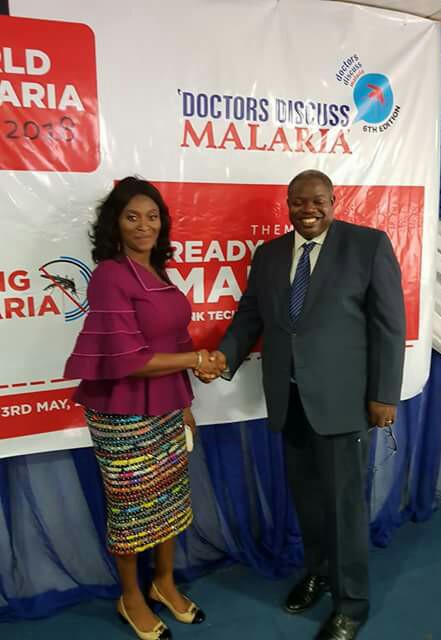 The doctors made the recommendation on Friday, April 4, 2018 at a seminar in Lagos which had over 200 of them in attendance.
The News Agency of Nigeria (NAN) reports that the seminar, organised by the Preventive Health Managers (PHM), had the theme: "Ready to Beat Malaria. Think Technology, Think Nutrition".
Dr Yetunde Ayo-Oyalowo, the Chief Executive Officer of PHM, said that the event was aimed at bringing doctors together to discuss innovative ways of eradicating malaria.
"We really want them to think outside the box to know what can be done to eradicate malaria.
"We hope that they go back to their consulting rooms, talk to their patients, engage them and see how they can put what they have learned to good use," she said.
A Professor of Paediatrics, Prof. Olugbenga Mokuolu, said that Nigeria had made steady progress in the key interventions of fighting malaria.
Mokuolu, who is of the University of Ilorin, urged governments to build on the achievement by taking up developmental issues as catalysts in the fight against malaria.
"If we sustain current efforts of beautification of cities, deal with urban slums and convert them to habitable places that are free from all of those slum conditions, if we address chaotic urbanisation and begin to do systematic and well-structured town planning, organise building of houses and all of that, those measures in themselves will contribute largely," he said.
Also, Dr Folu Olatona, Consultant Public Health Nutritionist, College of Medicine, University of Lagos, said that nutrition was a key factor in the treatment of malaria.
"The role of healthy diet in the fight against malaria should be recognised because with increased immunity, individuals can fight malaria better.
"Poor nutritional status leads to increased risk of infection, symptomatic clinical malaria attacks and higher likelihood of mortality," she said.
Dr Noimot Balogun, Founder, Linka.NG – a health relationship company which believes in creating an interface between health systems and communities – said that technology was the way to reaching people at the grassroots.
According to Balogun, Nigeria's health sector is still relatively conservative to technology and will need to make necessary adjustments to be able to achieve the Sustainable Development Goals.
"We have to continuously create processes that are simple enough for the average man on the streets to understand and adopt.
"When people see that the benefits outweigh the challenges, they will adopt it and also serve as role models to others.
"Imagine a man using the basic handset in one remote area of the country having the same opportunity as others to access healthcare through his phone.
"That is what Universal Health Coverage (UHC) is," she said.
Mr Valentine Akpoveta, Public Relations Officer, Medflit, said that the use of technology would not only help to combat malaria but help to fight other illnesses.
"Every individual can have a medical file stored on an app; if he is not able to reach the doctor he usually consults with, the file can be transferred to another doctor.
"Prescriptions can be made on the app as well. It can be made from the doctor straight to the pharmacy or the doctor through the person to the pharmacy.
"Users can pay as low as N1,000 for consultation," he explained.
By Joan Odafe