A Tanzanian government senior official said on Tuesday, August 21, 2018 that Tanzania was on high risk of Ebola outbreak.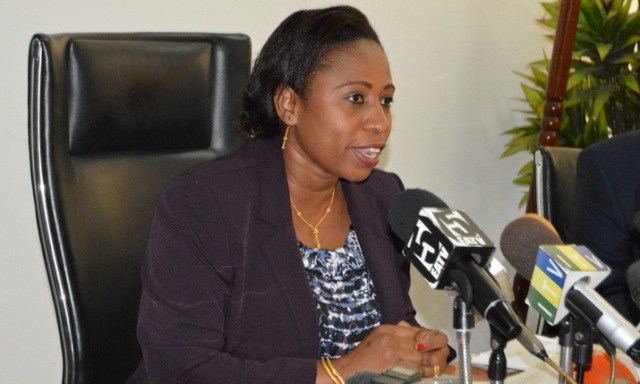 The Ebola Virus Disease killed 50 out of 91 patients in neighbouring Democratic Republic of Congo (DRC).
Ummy Mwalimu, the east African nation's Minister for Health, said the high-risk categorization followed the World Health Organisation (WHO)'s new statistics showing that the new outbreaks in the DRC have occurred in regions closest to Tanzania than previous cases, including North Kivu and Ituri.
"Analysis by WHO has shown that countries neighboring the DRC including Tanzania are now at high risk of outbreak because North Kivu shares a common border with Uganda and there are many visitors and refugees fleeing from the region to Uganda and Rwanda," she told a news conference in the commercial capital Dar es Salaam.
Mwalimu said both North Kivu and Ituri provinces are hotspots for the humanitarian crisis in the DRC due to civilian unrest which has complicated efforts by local DRC authorities and the international community to contain the spread of the viral disease.
The new cases, the 10th in the DRC's Ebola outbreaks, have been reported in health zones in North Kivu and Ituri provinces, coming just one week after the neighbouring country declared victory against an earlier outbreak that occurred in May.
"As of Aug. 1, WHO figures showed that there were only 26 confirmed new cases and 10 deaths that accounted for a fatality rate of 38.5 per cent but the spread of the disease persisted and by Aug. 18, there were 91 cases and 50 deaths which are equal to 54.9 percent fatality rate," said the minister.
Along with the WHO figures, the minister said a total of 10 health workers in the DRC have also contracted Ebola and one of them died.
She added: "And there is cause for alarm because the workers caught the virus in normal health centers and not the designated Ebola treatment centers."
So far, the minister said there was no Ebola case in Tanzania but noted that there was need to put in place control measures to ensure that the virus does not wreak havoc in the country as it has in the DRC.
"I call upon all citizens and residents of Tanzanian including health workers to understand and adhere to Ebola infection prevention and control measures," she said.
Authorities are on high alert in the regions with high interaction with DRC, including Mwanza, Kagera, Kigoma, Katavi, Rukwa and Songwe to ensure that all visitors from the neighbouring country were properly screened, said Mwalimu.
She added that that the country's international airports, including Julius Nyerere, Kilimajaro and Songwe were on full alert.
Mwalimu added that her ministry will be working with WHO round the clock to put in place Ebola surveillance and control mechanism.
Operational readiness assessment has already been conducted in Rukwa, Katavi, Songwe, Mbeya, Kigoma, Kagera, Arusha and Kilimanjaro regions, said Mwalimu.
She said the ministry has employed 33 additional staff in the Ebola control team and WHO has provided the ministry with $2.5 million worth of equipment that has already been distributed to key centers, including personal protective equipment for health workers.