The World Population Day marked on every July 11 aims at increasing awareness on various population issues such as the importance of family planning, gender equality, poverty, maternal health and human rights.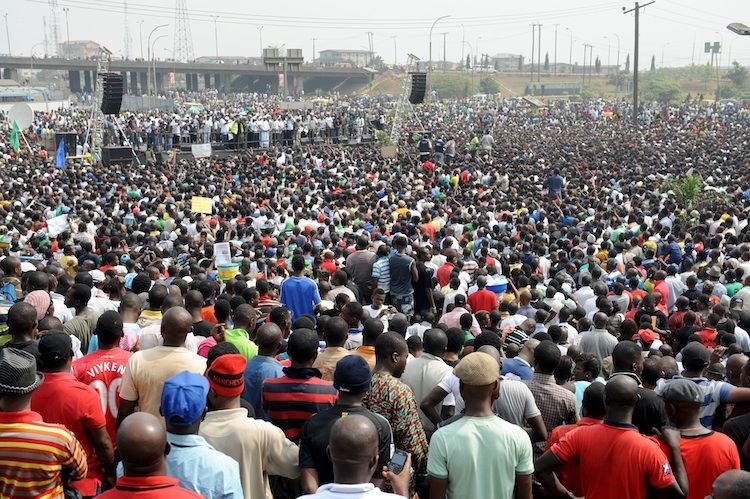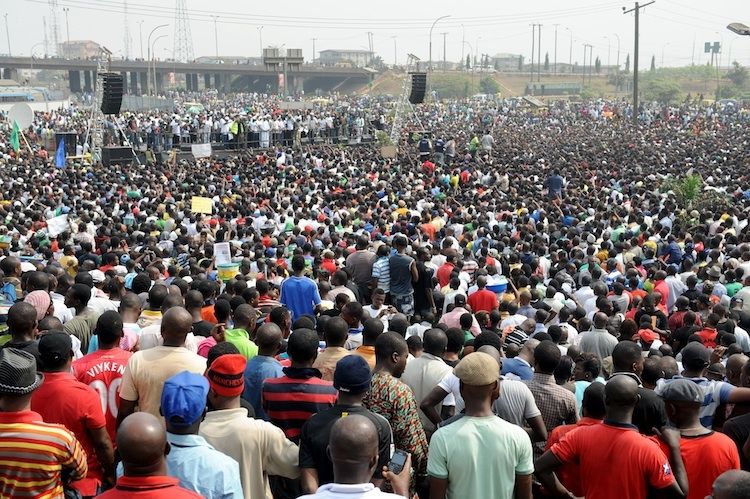 Observers note that the theme of the current edition of the observance "Rights and Choices are the Answer'', is apt in checking the world population projected to reach 8.5 billion in 2030 and to increase further to 9.7 billion in 2050.
They identify ignorance, wrong attitudes, behaviours and limited access to safe and modern family planning methods as major contributors to unplanned pregnancies and the high population growth rate, especially in Nigeria and other African countries.
According to them, studies have also shown that restrictive access to safe and effective family planning methods is a factor that contributes to the high maternal and infant mortality rates, the major public health problems that limit Nigeria's development.
Corroborating this opinion, a woman simply known as Abiola Oni, a 36 year-old mother says in spite of low income, she has four children due to ignorance and lack of rights to useful reproductive tips.
Oni, a cleaner in Ikorodu suburb of Lagos State, notes that after her first two children, she had wanted to stop childbearing.
According to her, her husband is more or less a stay at home father without a stable job and steady flow of income.
"I was determined to have just two children because I was the only one providing for my two children with my meagre income.
"I asked around about available family planning methods because my husband did not like to use condoms or the withdrawal method.
"Some older women within my community told me I could get a traditional form of family planning because I was reluctant to go to the hospital to see the available options partly because I believed it would be expensive and also because I was scared about the procedure, I believed it would have an adverse effect on my body.
"The traditional method I was given after my second child was a ring, I was given a ring to wear on my index finger, with the instruction that I must always have it on whenever I have sex with my husband and also I must not touch a dead person's body.
"Unfortunately my aunt died and in my grief, I completely forgot the warning and touched her dead body, months later I discovered I was pregnant with my third child.
"My older siblings were very furious and worried for me when the news reached them that I was pregnant again, they were worried because of the hardship I face in raising two children, thus having an extra mouth to feed would be difficult for me.
"I wrongly believed the ring failed because I touched the dead body of my late aunt and when I had the third I would not listen to any of my older sisters to visit a primary health centre for family planning options.
"I decided to try the ring again but it didn't prevent a fourth pregnancy even though I didn't touch any dead person. That was when I realised I had been foolish and ignorant. I was in such distress that I even considered an abortion.
"After the birth of my fourth child, it was my older sister who made it her personal mission to ensure that I accessed family planning, I thought it would be expensive but I discovered I only had to pay N3, 600 for the family planning method I chose.
"My fourth child is four years old now, I wish I had known things like modern family planning methods before I started on the journey of child bearing,'' she says.
Many more women are in the same shoes as Oni and are living with the consequences of their ignorance to the detriment of the overall development of Nigeria.
Worried by the demographic projections suggesting that Nigeria's population will reach 263 million in 2030 million and 401 million in 2050, the Rotary Action Group for Reproductive, Maternal and Child Health recently inaugurated a family planning media campaign.
The campaign, co-sponsored by the Federal Ministry of Health, and the German Ministry of Economic Co-operation and Development, was organised to train media practitioners on raising public sensitisation to safe and effective modern contraception and family planning methods.
The Reproductive, Maternal and Child Health says that increased public sensitisation would enable Nigeria to achieve a better modern contraceptive prevalence rate by 2024, reduce maternal mortality and check the high population growth rate in the country.
The organisation notes that Nigeria's population growth is a product of persistent high fertility and restricted access to contraceptives and modern family planning methods.
It notes further that family planning is an important intervention strategy for population control.
The experts at the training said that individuals' learning modern family planning methods and having a positive attitude for these methods would increase the usage of these methods and reduce the country's high population growth rate.
The National coordinator of Reproductive, Maternal and Child Health, Prof. Emmanuel Lufadeju, said that family planning was an important intervention for population control in the country.
He said that the limited access to modern family methods had contributed to high rates of population growth which limits the country's development.
"The best way to manage a crisis is to prevent it. We are talking about the prevention of a population explosion, which is detrimental to any society.
"Improving access to family planning products will help slow down population growth in the country.
"Family planning is also an important tool for a country's social and economic development.
"There is an urgent need to convince women of child-bearing age to space their children to avoid risky pregnancies, save women's lives and also prevent population explosion,'' he said.
According to him from the National Demographic and Health Survey of 2018, 512 women die for every 100,000 live births in Nigeria.
The Minister of State for Health, Dr Olorunnimbe Mamora, said that the federal government was scaling up easy access to modern contraceptives to tame the impending population explosion in Nigeria.
He further stated that family planning had the potential to reduce maternal mortality and morbidity in the country by 30 per cent, adding that a successful implementation is key to achieving the health-related Sustainable Development Goals (SDGs).
A professor at the Department of Obstetrics and Gynaecology, Usmanu Danfodiyo University Teaching Hospital, Sokoto, Abubakar Panti, said that there was a pressing need to limit family size, at the personal and national level due to the impending population explosion.
"The need for birth control at a personal level is paramount now because there is an increased cost of living, scarcity of accommodation and a desire for better education of children, among others.
"At the national level, there is rapid population growth, and this is a critical issue in most developing countries because social amenities are overstretched.
"It is estimated that one in three deaths related to pregnancy and childbirth could be avoided if women had access to contraceptive services,'' he said.
Even recently, former President Olusegun Obasanjo said that Nigeria's rising population might trigger an economic crisis if not well managed.
According to the former president, the country, which is currently the seventh most populous globally, could become the third-largest population worldwide by 2050; if the current yearly population growth rate of 2.6 per cent s valid.
Speaking on the effectiveness of family planning, an obstetrician and gynaecologist at the University College Hospital (UCH) Ibadan, Prof. Chris Aimakhu, said that about 2.3 milion unwanted pregnancies would be prevented with increased contraceptive use while 829, 000 unsafe abortions would be averted.
"Government and donor agencies must carry out urgent interventions to increase contraceptives' uptake in the country.
"The federal government must be committed to embark on deliberate efforts to ensure sustainable financing for the National Family Planning programme,'' he said.
By Oluwabukola Akanni