As an obligation by all Parties to the UNFCCC to organise the National Talanoa Dialogue towards taking stock of the progress on climate actions and report to the Convention, Nigeria obliged and is set to present the document at the upcoming climate talks in Poland. The report, following participation by numerous entities, represents their views and aspirations for a climate neutral society. Excerpts: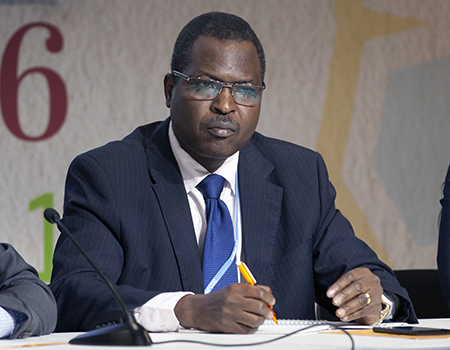 Where Are We?
Climate Change Awareness is increasing within government operational systems as well as among the public. The establishment of an Inter-ministerial committee on climate change provided an institutional pathway for mainstreaming climate change into the national government's developmental agenda such as the Economic Recovery Growth Plan (ERGP).
Subnational governments like Cross River State has set up institutional framework to achieve the 1.5/2.0oC target. The State has achieved 60 percent of the annual city capping project. The UNREDD plus programme to reduce emission through deforestation and forest degradation with social and livelihood benefits being piloted in the state has successfully completed the Readiness Phase. This is paving the way for two additional sub-national governments (Nassarawa and Ondo states) to also participate in the programme while other states key into it.
Lagos State Government is in the process of developing a climate action plan that is in line with the Paris Agreement 1.5-degree emission reduction target which was committed to in May 2018. The state has also invested in carbon emission reduction projects across the transportation and energy sector.
In Nigeria, many non-state actors have committed to and invested in delivering climate change awareness in mitigation among grassroot who are mostly vulnerable to climate change impact. This has led to the empowerment of indigenous communities to conserve 5,600 ha of forest alongside delivering to them other ecosystem services such as NTFP, flood regulation etc.
Mainstreaming climate change into Environmental Health Curriculum at tertiary education across Economic Community of West Africa State (ECOWAS) sub region has also led to reducing air pollution advocacy among relevant government MDAs.
Nationally, there is a commitment to increase the use of organic fertiliser specially to drive climate smart agriculture among farmers to 50%.
A large portion of the national intervention has been on afforestation and maintenance of sustainable forest management practice at rural and sub-national levels bringing a substantial increase into the number of degraded lands restored. Nursery development and the setting up of community forest laws have been used to sustain the afforestation effort.
Other areas of focus: Waste Management for Carbon Emission Reduction, Disaster Risk Management and Flood Control, Capacity Building, National Afforestation Programme, Promotion of Renewable Energy.
Where Do We Want To Go?
The vision of national actors and non-actors for future is to achieve a reduction in carbon emission as summarised in the Nigeria's Nationally Determined Contribution (NDC) of 20% reduction (conditional) and 45% reduction (unconditional) by 2030.
This vision when achieved will catalyse and accelerate the delivery of the NDC goals of ending gas flaring; building off-grid solar PV of 13GW (13,000MW); having efficient gas generators; achieving 2% per year energy efficiency (30% by 2030); switch from car to bus to rail; improved electricity grid; national scale adoption of climate smart agriculture and reforestation.
This will help drive a clean and safe environment for healthy living with a great reduction in air-borne diseases/infections, significant reduction in the destruction caused by flood; reduction in the rate of desert encroachment and desertification; improvement on the agricultural and food systems especially with effective land use management. Climate change impact such as drought fueling herdsmen-farmer crisis will be controlled and effectively managed thereby reducing climate-induced inter-city migration among pastoralist farmer and other climate refugees.
How Do We Get There?
Participants shared the following as strategies, models, and future opportunities that can be employed in successfully implementing the climate commitments/visions that will deliver climate action goals and transition to climate neutral society.
Partnership and Collaboration
All climate actors and non-actors must develop an effective platform of collaboration to share information and strategise jointly, advocate for environmental sustainability and implement development programmes, and coordinate engagement with Nigerian government at all levels and other development partners on climate change and sustainable development issues. Adopting community partnership models can also drive low emission pathway particularly as it ensures sustainability and ensures cost effectiveness.
Participants also demand for speedy Presidential assent to the already passed Climate Change Bill to further institutionalise climate change issues at national level having the required support from the government both financially and politically. Transitioning from a word era into an action era is of great demand especially at government level.
Technical and Capacity Development
Building capacity of local actors and other stakeholders in designing and implementing climate mitigation and adaptation projects while adopting proven technological innovations from developed countries that can help reduce carbon emission. Civil Society Organisations demands for training in climate advocacy, climate finance, and mainstreaming gender into the climate change issues.
Access to Climate Finance
Securing sustainable climate finance that is needed to drive climate action is a very difficult process. However, international donors and development partners should have a flexible and transparent funding structure for stakeholders to access finance that can also be monitored. Using various financial models that can help deliver scalable innovative climate projects are required for private sector and civil society organizations in delivering their climate commitment.
Institutionalising Climate Research and Development
The role of research and development in solving climate change issues is not negotiable. There is need for government investment in climate information and research such as waste to energy solutions that can further reduce dependency on fossil fuel-driven energy source. Establishment of such research institutions across the country and a commitment to implement their findings can further boost the delivery of climate commitments and actions.
Enforcement of Legal Framework on Climate Change
Having a policy or law is not enough to drive climate solutions but pushing for the enforcement of those policies can make a big difference. Government institutions responsible for law enforcement are to ensure public understanding and awareness of the laws while reinforcing on their enforcement across all sectors.
Disaster Risk and Resilience Management Advocacy and Awareness
The public and most vulnerable communities need a strong sensitization and awareness drive on disaster risk preparedness and management to further assist with coping with the impact of climate change. Demonstrating this with media campaigns and distribution of information education and communication materials can further assist with building resilience to climate change.
Subsidy or Tax Rebate on Renewable Energy and Energy Efficiency Equipment
To domesticate the popularism of renewable energy and to bring its cost to an average affordable price, stakeholders demand for a subsidy on renewable energy as it is currently done for Petroleum Motor Spirit and tax rebate or total withdrawal of tax on importation of renewable energy equipment such as Solar PV, Inverter and Wind Turbines, among others.