The World Bank, FMDQ and other stakeholders in the financial space say tackling climate change impact in Africa will engender sustainable economic growth.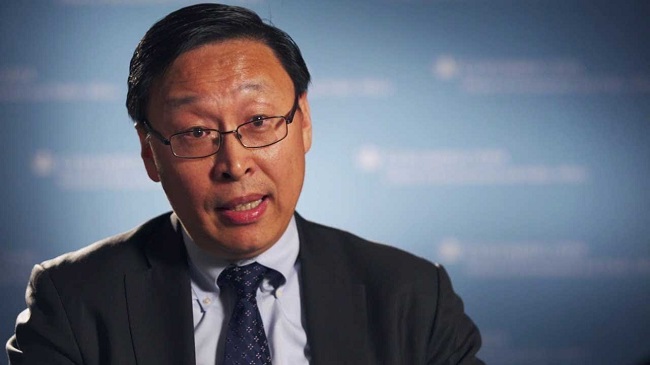 The stakeholders spoke at the second webinar series of the Africa Investment Roundtable (AIR) on Sustainability En route COP26 on Monday, February 15, 2021 in Lagos.
Dr Jingdong Hua, Vice President and Treasurer, World Bank Pension Finance Group of the World Bank Group, said that COVID-19 pandemic paused daily life activities, and not climate change.
Hua said that there was an urgent importance for governments globally to save lives and improve livelihoods of citizens, while prioritising eradicating social and economic challenges.
"As we start to see the beginning of the end of COVID-19, I think we need to bring back the focus on sustainability.
"The pandemic paused so many human mobility and other daily life activities, but it never paused the impact of climate change.
"When the pandemic hit, many governments had to prioritise serving its own citizens.
"In Europe, trillions and trillions of dollars have been deployed to help with their own domestic economy and their social challenges.
"In many countries that don't have the financial resources, this is where the multilateral human banks, the United Nations system mobilised.
"Am very proud that the World Bank last March, very quickly came out with the global package of 160 billion dollars, including 12 billion dollars, dedicated to vaccine so that even the poorest people could access vaccines.
"With that, we intend to serve about one billion people to obtain vaccines; there is no better time like now to say that multilateralism really serves a critical role in the global space at the moment," he said.
According to Hua, notwithstanding the impressive growth of Africa's economy, the debt per cent would increase dramatically by 2022 as the need to tap into fiscal apace to help governments address social, environmental and economic fallout from COVID-19.
"It is important to draw attention to the immediate task of saving lives, improve livelihoods of citizens.
"We need to focus on medium and long term challenge on how to restore institutional capacity, how we structure the economy so that it becomes more resilient.
"Am happy to see that of all the $160 billion World Bank offered our client countries; we have already come up with over 300 projects in over 100 countries, of which 190 projects are for the African continent and half of those projects have climate focus, which is critically important," he said.
Also, Mr Bola Onadele, Group Chief Executive Officer, FMDQ, said that at this point, nothing could be done without the consideration of the future generations.
Onadele said: "In a country of over 200 population, half of them are between the ages of 15 and 24 that sounds great, but most of them are jobless, about 60 per cent of them.
"Fifty per cent of Africans do not have access to healthcare, one in three in this continent lives in extreme poverty.
"At this point, you cannot do anything without thinking about the future generation and that is the bedrock of sustainability.
"How do we live and make profit, thinking of the people and the planet? Hence, for me, the message, the big issue is the situation where Africa is.
"The contributions to carbon emissions is very low, but I think the impact of all the environmental challenges is very high on Africa, and indeed, if there is no peace, there will not be sustainable development."
He further explained that the continent and indeed Nigeria needed to ensure social justice for the international market to consider economic collaborations.
Onadele called for the respect of environmental limits.
"I think we have pushed the environment up to the point where we need to halt and look at the effects.
"Take for instance, people at the far North, who used to look at Lake Chad, cannot find the Lake, because there is no water there any longer. We need to make Africa great for tomorrow," he said.
Also, Ms Arunma Oteh, the Co-Founder AIR and Convener of the webinar, said that Africa could build forward better, if it leveraged opportunities that sustainability offered and managed the inherent risks the planet faced.
Oteh said that focus on sustainability could unleash Africa's potential, protect the planet, ensure no one was left behind and enable a prosperous future for all Africans.
According to her, it is estimated that a low carbon economy is a $26 trillion opportunity that can create 65 million jobs by 2030.
"In Africa, almost half of Africa's GDP is vulnerable to extreme climate change patterns, hence, sustainability is an opportunity and a risk that we must manage.
"Post COVID-19, many nations are taking urgent actions to accelerate their sustainability agenda.
"To show how important sustainability is, the U.S President, Joe Biden, announced rejoining the Paris Agreement on his first day in office, the United Nations post COVID-19 recovery plan focusses on greening the economy, the African Development Bank, among others.
"The African Union and their partners are leading on the great Greenwall and the desert to power initiative that could save Sahara and the Sahel from further degradation, while creating 10 million jobs at the same time."
By Itohan Abara-Laserian