Syria has indicated its interest to join the Paris Agreement, effectively leaving the United State of America all alone in the cold conclave of climate deniers.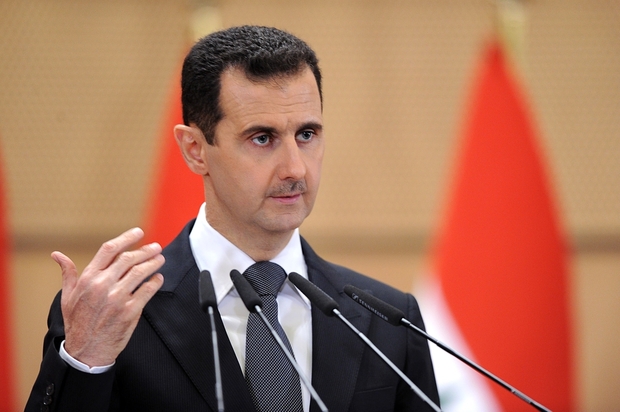 "I would like to affirm the Syrian Arab Republic's commitment to the Paris climate change accord," Syrian Deputy Environment Minister Wadah Katmawi told delegates of the 196 nations at the ongoing climate talks in Bonn, Germany.
Katmawi said the accord would be signed "as soon as possible", adding that Syria would seek foreign aid to help it meet its commitments under the deal.
UNFCCC spokesman, Nick Nuttall, confirmed the move, saying that Syria would first have to submit ratification documents at the UN headquarters in New York.
Some 196 countries excluding Syria and Nicaragua in December 2015 agreed to keep global temperatures well below the 2c level above pre-industrial times and endeavour to limit them even more to 1.5c.
Contained in what later became known as the Paris Agreement, countries further agreed to limit the amount of greenhouse gases emitted by human activity, and enable rich countries to help the poorer nations by providing climate finance to adapt to climate chance and switch to renewable energy.
With its pariah status and the bloody civil war going on then, Syria was in no position to attend the discussions in Paris. Nicaragua on the other hand, withheld its signature from the agreement until last October when stronger measures were put in place.
The United States began a three-year process of withdrawal from the agreement in June 2017. President Donald Trump while announcing the withdrawal invoked his "solemn duty to protect America" and promised to seek a new deal that would not disadvantage US businesses.
He claimed that the accord would cost the US 6.5 million jobs and $3 trillion (£2.2 trillion) in lost GDP – while rival economies like China and India were treated more favourably. He also said that he could revisit the decision if the United States could renegotiate terms he sees as unfair.
With the Syrian declaration today and Nicaragua's signature in October, US now treads on the lonely path to seeking a seeking the renegotiation of a landmark climate deal aimed at protecting the planet and the people of the earth.
Courtesy: PAMACC News Agency