The Ambassador of Sweden to Nigeria, Ghana, Cameroon and ECOWAS, Carl Gräns, on Saturday, June 6, 2020 called for collaboration between governments,organisations,communities and individuals in conserving earth's resources.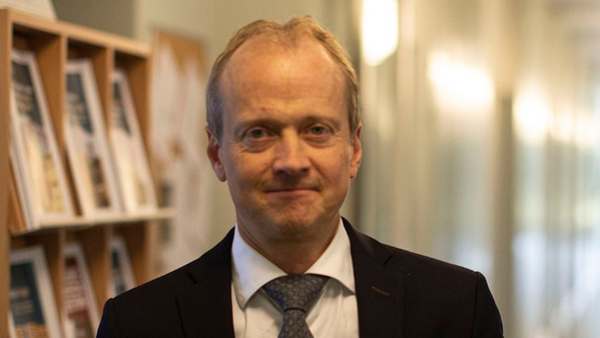 Gräns, who spoke  through a virtual Green Conversation in commemoration of this year's World Environment Day, said that joint effort was needed in  addressing natural disasters  currently threatening the earth.
The virtual conversation, which was anchored from Abuja by Mr Osaze Efe, the Executive Director of Art for Humanity, was entitled "Exploring an artistic approach in Protecting the Earth".
"Natural disasters are pestering our planet, more and more frequently, and more and more violently.
"We hear the calls for action, from the youth movements, from all the sectors of society and from the scientists.We must act on science and facts and the time to act is now.
"The world and our very own children are calling upon us to act and no one can do it alone, but if we all work together we can do it," he said.
Gräns said the Embassy of Sweden in Nigeria was proud to partner with Art for Humanity on the occasion to mark this year's World Environment Day, in hosting a Green Action Exhibition.
"We are impressed by the work of incredible Nigerian photographers documenting the degradation of the environment through their powerful images and calling for the protection of our planet.
Mr Efe, in his remarks, said that the visual art had the ability to reawaken human consciousness to the narratives that would  have passed away unnoticed.
"The medium of photography in particular does not only inform and heighten our sensibilities, it provokes to action in a way that humanity moves to bring about the necessary change.
"In commemoration of World Environment Day 2020, we are proud to partner with Embassy of Sweden in Nigeria to curate the works of Jones Bamidele, Mark Silas, Abdulrasaq Adebayo, Jerry Chidi, Oke Oluwasegun and Muhammad Mubarak, who have used their lenses to remind us all of the threatening realities facing the earth.
"Our role is taking the necessary steps to preserve the environment for a safe future for mankind," Gräns said.
Mr Desmond Majekodunmi, a Lagos-based environmental activist and Chairman of Lagos State Urban Forest and Animal Shelter Initiative (LUFASI), also made contributions to the virtual conservation.
Other discussants were Jerry Chidi, a documentary photographer, and Christiana OgoOluwa, a painter artist.
Mr Jones Bamidele, a Chief Photojournalist at the  News Agency of Nigeria (NAN) in Abuja, led a team of  the agency's six photographers to participate in the Green Action Photo Exhibition.
The virtual group photo exhibition, curated by Art for Humanity in partnership with the Embassy of Sweden in Nigeria, had been opened to the public at noon since June 5.
By Jones Bamidele