Director, Agricultural Biotechnology Department at the National Biotechnology Development Agency (NABDA), Dr Rose Gidado, has said that making industry more sustainable can provide the means of reducing environmental impacts and improving the environment.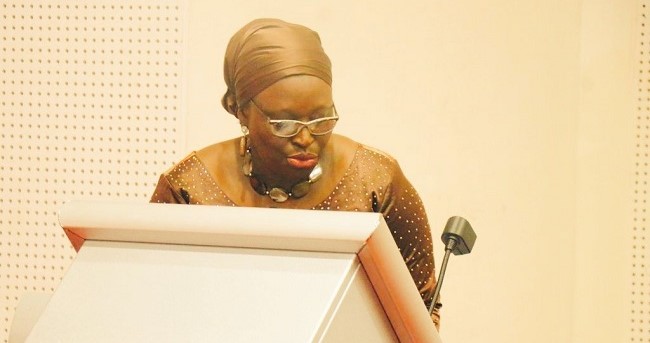 Gidado, also Country Coordinator, Open Forum on Agricultural Biotechnology (OFAB), who spoke in an interview in Abuja on Tuesday, March 14, 2023, said sustainability of industry would also yield goods and services that could provide jobs, reduce poverty and improve the quality of life for a growing world population.
On converting wastes to wealth, Gidado said the amounts of wastes and pollution generated by human activities in the South-South and South-East regions of Nigeria could be reduced on a large scale.
The director stated that biotechnology provided tools for adapting and modifying the biological organisms, products, processes and systems found in nature.
She said it also enabled organisms to develop processes that were eco-efficient and products that were not only more profitable, but also more environment friendly.
On how biotechnology was evolving in the Fourth Industrial Revolution, Gidado expressed optimism that the application of biotechnology in Industry would produce a wide range of products from bio-based raw materials.
She said these products comprised chemicals, materials, food, beverages, biofuels and bio-drugs.
According to her, biotechnology can reduce environmental impact by using biomass as an alternative to fossil resources for manufacturing bio-products, biofuels and biopolymers.
"By developing fermentation techniques and using to design new bioreactors, indigenous products with huge economic impact on the industry can be obtained.
"Some bacteria and yeast long known by the industry can now be genetically reprogrammed and repurposed, for example to produce lipids serving as bio-fuel precursors.
"Even non-natural chemicals such as gasoline can now be produced by metabolic engineering,'' the director said.
Gidado said that industrial biotechnology boosted productivity while using fewer resources especially water and less power.
She said it also cuts emissions, including greenhouse gases and reduces the use of fossil fuels, generates less waste and is an essential tool for treating and reusing waste.
Gidado said it promotes rural economy by creating new markets for agricultural crops, offering new alternatives for land-use to take advantage of waste, adding that It also allows biorefineries to be developed in agricultural areas.
She disclosed that contemporary biotechnology had produced biomaterials including polysaccharides which are microbial cellulose and proteins (spider milk).
The director, who spoke on the role of biotechnology in industrialisation of agriculture in South-South-South-East bioeconomy, said the industrial revolution of the mid-17th century ushered in the use of fossil fuels.
She added: "In addition to driving socio-economic and technological advancement in Europe and the United States following its discovery, fossil fuels have continued to occupy dominant position in the global energy market.''
Gidado said the most heavily affected regions of Nigeria were the South-East and South-South.
"Its large-scale utilisation since the mid-20th century has nevertheless brought along with it negative consequences, with the South-East and South-South being the most heavily affected,'' she said.
Gidado said that the combustion of fossil fuels to generate energy contributed up to 80 per cent of greenhouse gas emissions (GHG).
Accordingly, this elevated global warming is disrupting crucial plant nutrient cycles, steering biodiversity loss, and causing ruins to agricultural crop productivity.
She said the situation could worsen with the rising human population projected to reach 9.7 billion by 2050, hence the urgency of replacing fossil fuels with efficient, renewable, and safer energy sources.
"However, advocates of bioeconomy concept have anticipated that biotechnology will make major contributions to its bioeconomy development via innovations in deriving products and energy from renewable biomass,'' Gidado said.
Defining bioeconomy, she said it was part of the knowledge-based economy rooted in research, development and innovation which took advantage of enabling and supporting technologies as well as knowledge systems such as biotechnology.
Gidado also listed other knowledge systems to include nanotechnology, indigenous knowledge systems, IT, informatics, and electronics.
By Sylvester Thompson