On Saturday, August 12, 2023, young people in Africa joined their counterparts across the world to mark this year's International Youth Day (IYD). Marked every year, IYD celebrates qualities and contributions of young people to political and socio-economic development of the world, while focusing on a specific theme that addresses certain challenges the youth face in today's world.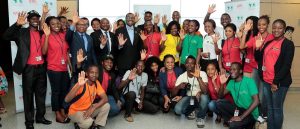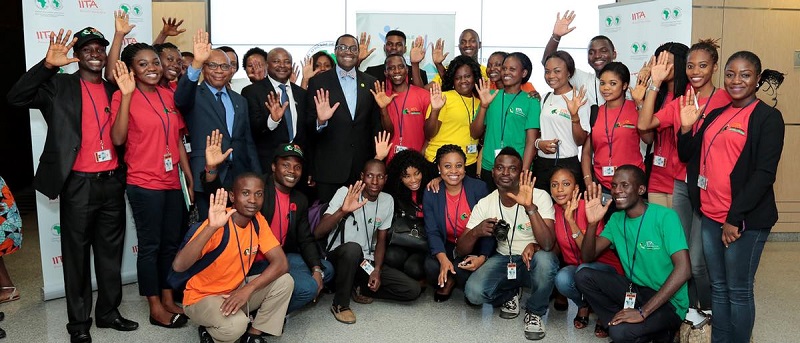 The 2023 IYD theme "Green Skills for Youth: Towards a Sustainable World", emphasises the need to equip young people with green skills that are essential to the transition to green economy and building of a sustainable future for the people and our planet. Green economy refers to an economic system that prioritises environmentally sustainable solutions and the efficient use of resources to guarantee the wellbeing of the people. The transition to a green economy is, therefore, critical to combating the climate crisis that has continued to wreak havoc in different parts of the world.
However, transitioning to a green economy will not be possible in the absence of a workforce that possesses requisite green skills. According to the United Nations, green skills are "knowledge, abilities, values and attitudes needed to live in, develop and support a sustainable and resource-efficient society". These skills, according to the UN, include technical knowledge and skills that enable the effective use of green technologies and processes in occupational settings, as well as transversal skills that draw on a range of knowledge, values and attitudes to facilitate environmentally sustainable decisions in work and in life.
"Due to their interdisciplinary nature, the essence of green skills is sometimes expressed, partly if not wholly, through other associated terms such as "skills for the future" and "skills for green jobs". While green skills are relevant for people of all ages, they have heightened importance for younger people, who can contribute to the green transition for a longer period of time," the global body explained further.
As it has been established, the labour market, especially the youth – who constitute about half of the world's population – are key assets and have crucial roles to play towards achieving the global shift to a green economy. Their roles are, however, dependent on their capabilities and skills offering as the transition will shape the labour market and necessitate high demand for green skills especially in industries affected by the shift.
Consequently, it is imperative for governments in Africa and even actors in the private sector to prioritise investment in green skills development for youth. This is to ensure that young people play active roles in Africa's transition to a more climate-friendly and sustainable economy, and are not shut out of the labour force when the transition is eventually upon us.
Governments should also consider the integration of teaching of green skills and vocational training into our school curricula right from the basic education system. Investing in massive and structured green skills development by governments and other critical stakeholders will boost the transition to a green economy and ensure that nobody is left behind.
To play an active role in the shift to a green economy, African youth must embrace acquisition of green skills and constantly seek skilling opportunities to guarantee their future employability. Young people, especially those who are yet to get to higher institutions, should consider pursuing degrees in academic disciplines like environmental science, green engineering, sustainable business, and clean energy technologies.
By acquiring green skills and building expertise in some of these areas, the youth will be at the forefront of driving innovation and development of green technologies and sustainable business practices that will address environmental challenges and have impacts in peoples' lives. For instance, they can create innovative startups and social enterprises that focus on renewable energy, waste management, sustainable agriculture, and eco-friendly products and services. These initiatives will not only contribute to Africa's economic growth but also foster environmental sustainability on the continent.
With their understanding and knowledge of green skills and sustainable practices, young people in Africa will be better placed to engage with local, national, and international policymakers to express their concerns and demand sustainable policies and regulations to promote climate justice and a greener economy. They can as well connect with their counterparts from different parts of the world to exchange ideas and collaborate on international environmental initiatives targeted at creating a sustainable future.
By Hameed Muritala, media practitioner and climate justice advocate, Ilorin, Kwara State (muritalahameedo@gmail.com)