Minister of Works and Housing, Mr Babatunde Fashola, has urged members of the newly inaugurated Surveyors' Council of Nigeria (SURCON) to improve the Nigeria's Geo-spatial asset to promote national development.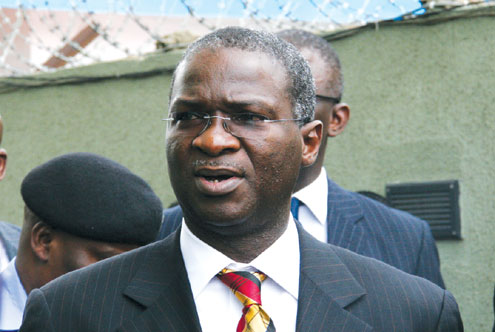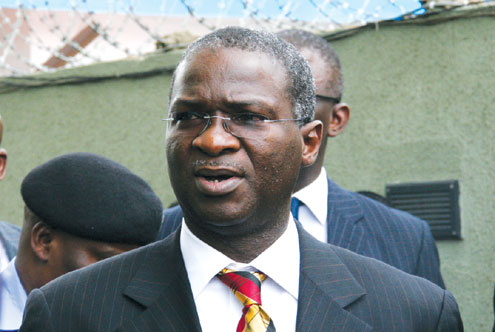 The minister said this at the inauguration of the 59-member council drawn from all states of the federation, the Federal Capital Territory and some universities across the nation on Thursday, April 14, 2022, in Abuja.
According to him, the council has a responsibility to improve the quantity and quality of geospatial data in the country.
"The government can vouch for the qualification of the members of the council because they were carefully selected by government and to effectively discharge their duties and improve the quality of survey services in Nigeria," Fashola said.
He told the surveyors that they hold an important space in their profession, adding that the nation would rely on their expertise to vet personnel into the field.
He reminded them that their place was to be fair just as they had expected years ago when they sought the favour of the council.
"This is tied to serve our country. All of you here must be reminded that you represent only a small member of the hundreds of millions of whoever got appointed to this kind of thing.
"I want you all to know that it is an opportunity that is very rare to be appointed by the president of a country to serve in this particular capacity.
"You will develop Nigeria, prepare the next generation of people just as some people 40 or 50 years ago did, those people have left that mandate to prepare the next generation to you and it will remain this way.
"Looking at how we can improve the quality and quantity of geospatial data that is available. Our marine water is going to increase, these are matters that directly connected to our future prosperity, security, happiness and development.
"We know how important geospatial data is now to the development of any society, the more you have it, the richer you become," he said.
Fashola said that geospatial data was key to their appointment in determining those who would play in the field of developing and harvesting the spatial data to help on how life would be in the future.
Mr Clement Nwadichie, the newly inaugurated President of the Surveyors' Council, gave assurance that the council would ensure an effective, efficient and qualitative sector in the next three years as they assume their duties.
By Perpetua Onuegbu