Cross River State chapters of the Nigeria Labour Congress (NLC) and Trade Union Congress (TUC) in Calabar on Wednesday, March 15, 2017 gave a 21-day ultimatum to the Federal Government to approve the Environmental Impart Assessment (EIA) report on the proposed Superhighway and the Bakassi Deep Seaport projects.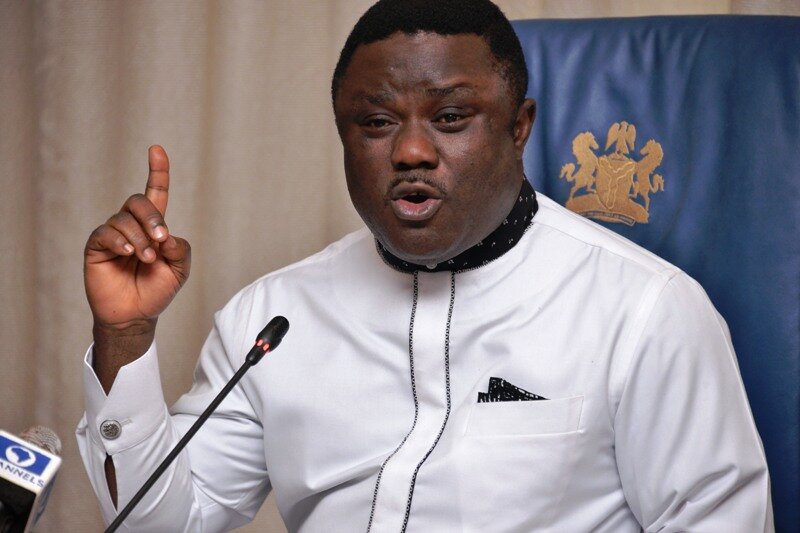 The union members, carrying placards with different inscriptions such as: "NLC/TUC says give us Superhighway", "We can't depend on federal account, give us Super-highway", chanted songs of solidarity.
Reading a statement, Chairman of Cross River NLC, John Ushie, said the Superhighway, when constructed, would shorten travel time from Calabar to Northern Nigeria from seven hours to only two hours.
"The road will open up investment in the tourism sector of the state as well shorten travel time to the Obudu Ranch Resort, which at present takes as much eight hours from Calabar due to the bad federal highway," he stressed.
He added that the massive construction activities that will arise from these projects would generate huge employment opportunities.
The union leaders said the projects would give growth to the economy of the state during and after construction and that the Superhighway would promote eco-tourism as, according to them, easy access to the fauna and flora sanctuaries will be among other benefits to the state.
They urged the Federal Ministry of Environment to stop  politicising the EIA report for the Superhighway, adding that national parks are not immune to road networks as example abound all over the world.
The unionists led a peaceful protest to the state House of Assembly, Federal Secretariat and the Governor's Office, where they delivered a letter to the governor of the state, Ben Ayade, and the Minister of Environment, and the Speaker of the House of Assembly.
Speaking on behalf of the the governor after receiving the letter, Secretary to the State Government, Tina Agbo, said: "Our governor who we know is labour-friendly; he is development-friendly. I will relate this message to him that he has done so well.
"From when he started, he wanted this signature project to take off. He started bulldozing the roads but negative people, enemies of progress, came after the young man."
By Tina Todo, Calabar