An Iranian tanker that sank following a deadly collision in December in the East China Sea is likely to remain at the bottom of the ocean, Chinese officials said on Thursday, February 1, 2018.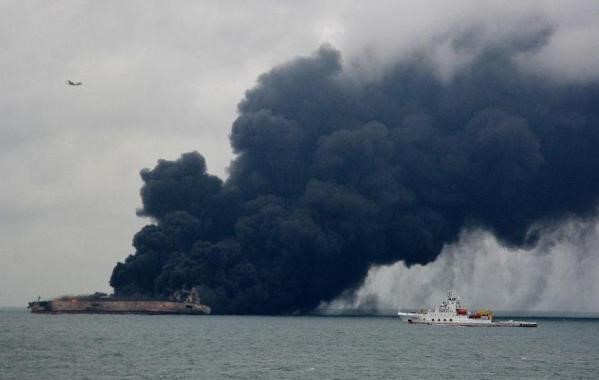 Report says the oil tanker, named Sanchi, is currently lying at the sea bed about 150 metres below the surface, some 300 kilometres east of Shanghai.
"In spite of having burned at the surface for about a week before exploding and sinking, Sanchi still holds some of the condensate it had been carrying, which is a type of fuel more flammable than crude oil.
"There was also engine oil on board, Zhi Guanglu, director of the Transportation Ministry's emergency office, said.
Zhi said that due to the tanker's position, weight, water currents and temperature, it is unlikely that it will be lifted to the surface.
He, however,  said that the Chinese Government might send divers "if the conditions allow."
"No more bodies have been found,'' the official said.
Of the tanker's 32 crew members, of whom 30 were Iranians and two were Bangladeshis, three bodies were found in December.
A media report said all crew members had been declared dead by the Iranian authorities.
"The oil slick on the water surface measured about 30 square kilometres on Jan. 28,'' Huo Chuanlin, deputy director of environmental protection at the State Oceanic Administration, said after covering some 332 square km a week before.
Jin Zuowen, head of the Chinese Coast Guard's department of marine environmental protection, said some of the oil had been cleaned up, but some had dispersed.