A new sub-Saharan Africa grant scheme, Future Leaders – African Independent Researchers (FLAIR) Fellowships, opened for applications on Monday, May 21, 2018. The scheme offers talented African early career researchers who have the potential to become leaders in their field, the opportunity to develop an independent research career in a sub-Saharan African institution.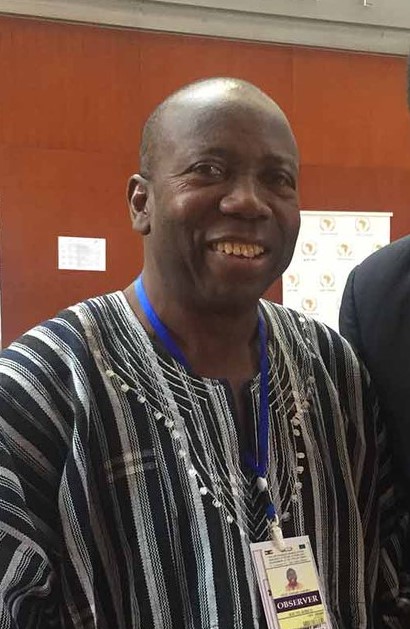 The programme is being run in partnership with the African Academy of Sciences (AAS) and the Royal Society, with support from the UK's Global Challenges Research Fund.
The aims of the FLAIR fellowship programme are:
Developing Africa's next generation of research leaders – supporting talented early career African researchers to establish their scientific independence, focus on developing their research and become leaders in their chosen discipline covering natural sciences.
Supporting excellent research – enabling African researchers to address areas of global significance across the natural sciences through high-quality research, advancing knowledge and innovation which aims to benefit their country and address aspects of the Sustainable Development Goals.
Enhancing research environments – working through relevant partners, awards will contribute towards institutional research capacity strengthening and establishing good financial grants practice in African universities and research institutions.
Fostering collaboration and impact – establishing mutually beneficial long-term links between African Fellows and UK researchers to harness the expertise of the UK research base through equitable partnerships and enhancing knowledge exchange and translation into sustainable policy and practical benefits.
Professor Richard Catlow, Foreign Secretary of the Royal Society said: "We are delighted to have joined in partnership with the African Academy of Sciences, and are looking forward to working together with support from the Global Challenges Research Fund, to launch the FLAIR Fellowships.
"Science is a truly global endeavour that benefits from a diversity of approaches and experiences. Our ambition for FLAIR is that it will help to establish the next generation of leading African scientists, supporting them in partnership with the African Academy of Sciences to realise their goals and forge independent paths in research, whilst addressing the global challenges that are directly relevant to their countries and developing countries more broadly. FLAIR also provides an opportunity for these future leading scientists to tap into the network of scientific excellence that both the Academies' represent, to take advantage of training and mentoring opportunities, as well as building lasting connections and international collaborations with peers across Africa and UK scientists."
Prof Felix Dapare Dakora, AAS President said: "The AAS sees postdoctoral training as a critical stepping-stone to a successful research career and to promote globally competitive research in African universities and research institutions.
"This partnership with the Royal Society enables us to address critical gaps in the continent's research capacity to ensure thriving ecosystems and catalyse science-driven enterprises as well as to help African scientists to develop their careers and to support them to provide solutions to improve the quality of lives for all Africans."
Each Fellowship provides:
Up to £150,000 per year, for two years initially, to include funding for research fellow's salary, research expenses, equipment, training, travel and subsistence and institutional overhead.
In addition the scheme will provide a wider programme of support to develop fellows as independent research leaders including training and mentoring, and opportunities to network and develop international collaborations.