New research forecasts a resurgence of meningitis A epidemics in 15 years should immunisation efforts stall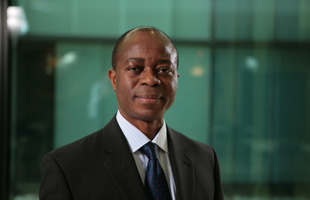 Five years after the introduction of an affordable conjugate meningitis A vaccine, immunisation has led to the control and near elimination of deadly meningitis A disease in the African "meningitis belt." In 2013, only four laboratory-confirmed cases of meningitis A were reported by the 26 countries in the meningitis belt.
The findings are part of a special collection of 29 articles in the journal Clinical Infectious Diseases – with guest editors from Public Health England and the former Meningitis Vaccine Project, a partnership between the World Health Organisation (WHO) and the international health nonprofit PATH – about the steps taken for the development, introduction, and evaluation of the PsA-TT conjugate meningitis A vaccine for Africa, better known as MenAfriVac®.
But scientists are now warning that unless countries within the belt incorporate the meningitis A vaccine in routine immunisation schedules for infants, there is a risk that the disease could rebound in 15 years' time. One of the journal studies found that a childhood vaccination strategy will be much cheaper than reacting to future epidemics with disruptive and costly case management and mass vaccination campaigns.
"We have nearly eliminated meningitis A epidemics from Africa, but the fact is the job is not yet done," said Dr. Jean-Marie Okwo-Bele, Director of Immunisation, Vaccines and Biologicals at WHO. "Our dramatic gains against meningitis A through mass vaccination campaigns will be jeopardised unless countries maintain a high level of protection by incorporating the meningitis A vaccine into their routine childhood immunisation schedules."
The vaccine was developed in response to a plea for help from ministers of health in sub-Saharan Africa after an outbreak of meningitis A in 1996 that infected over 250,000 people and killed over 25,000 in just a few months. The vaccine costs less than $0.50 a dose.
"Our partnership allowed us to develop an affordable, tailor-made vaccine for use against meningitis A in sub-Saharan Africa in record time and at less than one-tenth the cost of a typical new vaccine," said Steve Davis, president and CEO of PATH. "The global community should not risk squandering this amazing lifesaving investment."
"Gavi is proud to have supported the protection of 220 million children and young adults against meningitis A across 16 African meningitis belt countries in just five years," said Dr Seth Berkley, CEO of Gavi, the Vaccine Alliance. "As we make the critical move from campaigns to routine immunisation, Gavi will support countries that plan to introduce the vaccine into routine programmes from 2016 onwards."
Introducing the journal articles, public health leaders from WHO; PATH; UNICEF; Gavi, the Vaccine Alliance; the Bill & Melinda Gates Foundation; and the vaccine manufacturer Serum Institute of India, among others, called the vaccine a "stunning success." As of mid-2015, the vaccination campaigns reached more than 220 million people aged 1 through 29 years in 16 countries (Benin, Burkina Faso, Cameroon, Chad, Côte d'Ivoire, Ethiopia, The Gambia, Ghana, Guinea, Mali, Mauritania, Niger, Nigeria, Senegal, Sudan, and Togo). Group A meningitis has disappeared wherever the vaccine has been used. Of the 26 countries in the African meningitis belt, 10 still need to fully roll out vaccination campaigns.
Lasting protection 
Epidemics of meningococcal A meningitis, which is a bacterial infection of the thin lining surrounding the brain and spinal cord, have swept across 26 countries in sub-Saharan Africa for a century, killing and disabling young people every year. The disease is highly feared on the continent; it can kill or cause severe brain damage in a child within hours. Epidemics usually start at the beginning of the calendar year when dry sands from the Sahara Desert begin blowing southward.
Before 2010, the epidemics were becoming more frequent and widespread throughout Africa, placing a great burden on individuals, families, and the health systems of meningitis-belt countries.
MenAfriVac® was introduced as an improvement over older polysaccharide vaccines, which can only be used after epidemics have started, do not protect the youngest children or infants, and provide only short-term protection.
When scientists followed up with 900 people aged 2 through 29 years from Senegal, Mali, and The Gambia who were vaccinated with MenAfriVac®, they found that 90 percent of individuals still had protective antibodies in their system five years later. Study authors said this is a good predictor of even longer-term protection that they will continue to track.
An added benefit is that the vaccine also boosts protective immune responses to tetanus, a painful bacterial disease that can cause involuntary muscle tightening and spasms sometimes strong enough to fracture bones. Neonatal cases of tetanus have fallen by 25 percent in countries that completed Meningitis A campaigns in 1 through 29 year olds, according to one of the studies in the collection.
Adding MenAfriVac® to routine immunisation programmes
"Countries now need to decide how best to sustain the protection that initial mass vaccination campaigns provided," said Dr. Marie-Pierre Preziosi of WHO, who was a director of the project that developed the vaccine. "Our experience from other vaccine-preventable diseases has shown that if we let our guard down, these diseases will severely rebound."
A modelling study found that if no subsequent immunisation programme was implemented after a large one-off vaccination campaign, countries could expect to see "catastrophic resurgences in disease" after approximately 15 years.
Further, researchers ran an economic analysis using Burkina Faso as an example, which showed that implementing a strategy of routine immunisation for unprotected young children offers a significant cost savings as opposed to reacting to any future epidemics with mass vaccine campaigns.
The study found that after an initial investment in a preventive vaccination campaign, USD$1 invested in routine infant immunisations saves an additional USD$1.30 compared to a reactive strategy against meningitis A breakouts.
"The world came together to create tremendous health impact with this vaccine," said Dr. Marc LaForce, who formerly led development of the meningitis A vaccine for PATH and is now with Serum Institute of India. "We need to ensure that we finish the job with meningitis A and apply the lessons learned to the next generation of meningitis vaccines for Africa."
The supplement, titled "The Meningitis Vaccine Project: The development, licensure, introduction and impact of a new Group A meningococcal conjugate vaccine for Africa," was sponsored by the Bill & Melinda Gates Foundation.