The Clean Nigeria Campaign (CNC) has called on all tiers of government to demonstrate strong political will for Nigeria to meet its open defecation-free target by 2025.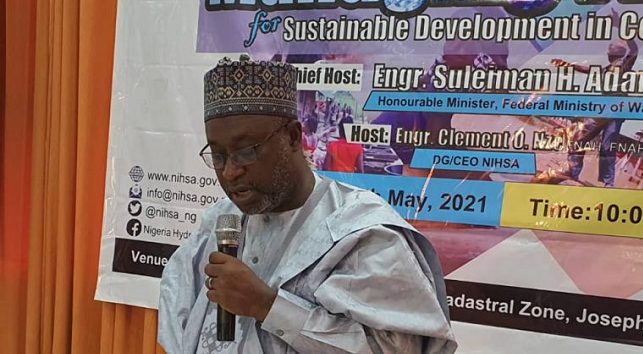 Mrs Chizoma Opara, the National Coordinator, Clean Nigeria Campaign (CNC) Secretariat, said this in an interview on Tuesday, August 30, 2022, in Abuja.
According to her, with strong political will and investments in sanitation, it has a huge potential to promote socio-economic development in the country.
She said Nigerian Government had shown the biggest commitment with the declaration of a state of emergency in the Water, Sanitation and Hygiene (WASH) sector.
According to her, there is the need for private sector participation and investments in behaviour change campaign toward changing the narratives of poor sanitation in the country.
She said the clean Nigeria campaign objectives targeted the implementation of a transformational sanitation promotion agenda and to support local actors to implement a nation-wide transformational sanitation programme.
Opara said an inter-Ministerial technical committee was set up to assess existing sanitation related policies in line with the Sustainable Development Goals (SDGs) for policy and coordination.
"We have Sustained advocacy to Governors for political commitments and leadership and this has seen the signing of Pledge Card on high level commitment to making Nigeria open defecation free by 2025.
"So far, 17 States and the FCT have signed and 83 local government areas are now open defecation-free.
"Through this partnership with other MDAs, construction of sanitation and hygiene facilities in public places, schools, healthcare centres are being carried out.''
The national coordinator said through support from the organised private sector in WASH, huge resources had been committed in implementing different activities to support campaign objectives.
Opara said the secretariat was partnering with the National Youth Service Corps to sustain awareness to end open defecation campaign in the country.
She said the role that young people played in programme implementation was critical, saying the partnership would help sustain current efforts for change.
"We are discussing with the Federal Ministry of Youths and the NYSC to use young people as agents of change, there are examples of young people doing great things to support the CNC secretariat.
"One is David Alaba, an international footballer doing great to support Ogun in its ending open defecation activities.
"His support has seen donation of funds in building modern toilet facilities to curb open defecation and also aimed at sustainable job creation in his state."
Opara said states had huge role to play in scaling up sanitation and hygiene, saying with major efforts from development partners, the country would record more open defecation-free LGAs.
By Tosin Kolade