Sterling One Foundation, a non-governmental organisation, says it is proposing to adopt about 15 more beaches for clean-up along the Lagos coastlines.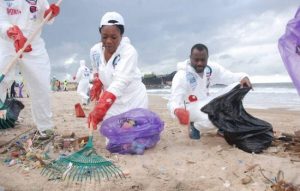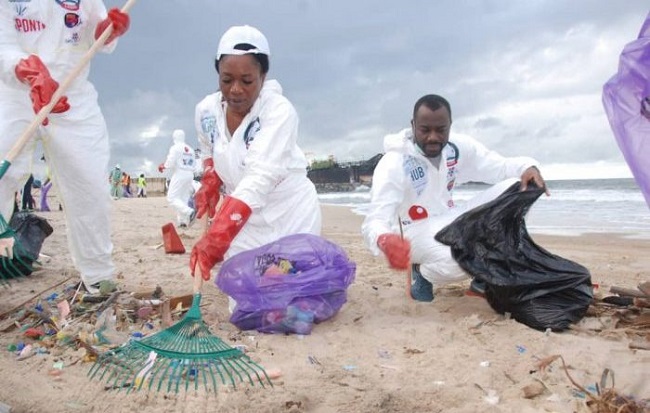 Mrs Olapeju Ibekwe, the Chief Executive Officer of the foundation, disclosed this in an interview on Tuesday, June 13, 2023, in Lagos.
Ibekwe said that the foundation would adopt more beaches in collaboration with its partners who believe in environmental sustainability.
She said that the foundation was finalising meeting with the community leaders of the new 15 proposed beaches for final endorsement.
Ibekwe said the names would be released after the final endorsement.
She noted that the foundation had already adopted five beaches across the coastlines.
Ibekwe listed the five beaches as Alpha, Iwerekun, Eleko, Lafiaji and Okun Ajah.
She added that the foundation in partnership with Green Spaces Depot would adopt the Ilashe beach as a buy-back facility.
"We do not just pick plastic, we empower the local community, the women and the youth within that community to pick plastic.
"We also teach them how to separate the plastic from source to ensure that the plastic do not end up in our oceans and become micro plastics in the belly of our fishes that come back to us to consume.
"We also remunerate them for this work to ensure that they are incentivised; the plastic they pick now go back into the economy; they are recycled to ensure that they add value to our economy.
"Some of these plastics are recycled to make foam, sleepers, artworks; different items that still have economic value.
"So, we are not just ensuring that plastics are out of our oceans and out of our streets, we are creating jobs," Ibekwe said.
The CEO said that through the clean-up exercise at the beach the foundation had succeeded in reducing poverty and producing an alternative source of income for the women and youths involved, most of whom are rural dwellers.
According to her, some of the women and youths have gone on to actually start picking plastic from different areas because they have also seen that this is no longer wastes.
She said that keying into the vision of the foundation for climate action, the rural settlers have seen that plastic is a resource and is valuable for them.
Ibekwe said that some of them have used proceeds from the sale of the recycled plastics to send their children to school and in some cases to also get health insurance.
"So, it is a fantastic initiative we have invested in and the next beach which we are adopting is Ilashe beach in partnership with one of our partners, Green Spaces Depot (GSD)
"Our findings show that the Ilashe Beach actually collects plastics from different African countries.
"So, we have gone beyond just ensuring that these plastics are out of just Nigeria because the ocean front is a connector to different countries and we will always be impacted.
"We have to be intentional about ensuring that these plastics are reduced from the oceans and from our streets," Ibekwe said.
She expressed gratitude to the foundation's partners who believe in climatic action and sustainability for a better environment.
By Fabian Ekeruche