Plastic pollution seems to be everywhere, from Atlantic beaches to Arctic sea ice to huge swirling vortexes of trash in the Pacific Ocean. Plastics can be found in every shape and size, from microscopic particles to whole refrigerators full of plastic parts. But plastic itself isn't the enemy, experts insist, saying rather that it's the way people handle it that needs to change.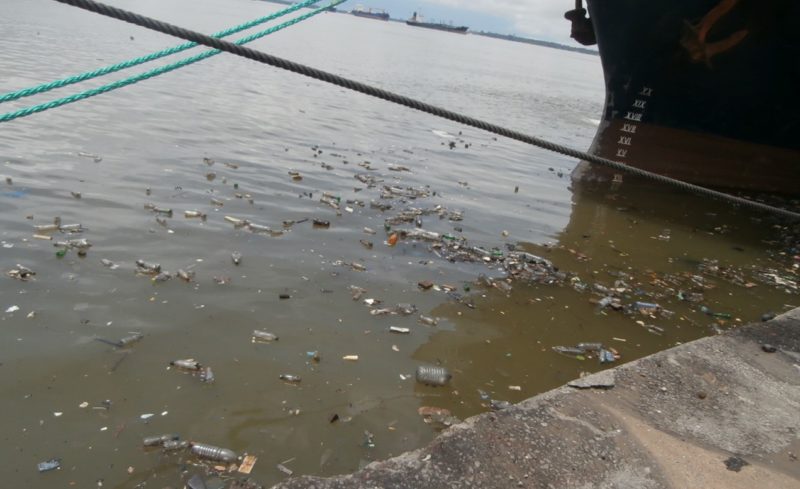 According to scientists, ocean plastic has harmed hundreds of species in a variety of ways through:
entanglement old fishing nets, six-pack rings
choking bottle caps, straws, plastic bags
blocking digestive tracts
Habitat degradation, as microscopic particles on the sea floor interfere with how ecosystems function.
It is estimated that some 8.8 million tons of plastic enters the ocean every year, which is likened to a garbage truck dumping a full load of trash into the ocean every minute.
The Big 5
China, Indonesia, Philippines, Thailand and Vietnam are said to be the five major contributors to the scourge, with more than 50% of the plastic waste entering the oceans currently coming from these rapidly developing countries.
Stemming The Tide
Just 20 countries are producing the vast majority of the plastic leaking into oceans. It is believed that if those countries could halve the amount of mismanaged waste they generate through infrastructure improvements (such as increasing trash collection rates), the flow of plastic into the ocean would plummet by almost 40%.
Growing Pains
The biggest reason so much plastic winds up in oceans isn't casual littering. It's the mismanagement of trash – especially in developing countries, where markets are rapidly growing but waste management systems are inadequate or improperly managed.
Pollution Solutions
In 2012, the Ocean Conservancy founded the Trash Free Seas Alliance, a coalition of business, science, and conservation leaders (including WWF) dedicated to finding solutions to ocean pollution. The Alliance recently helped develop a suite of management strategies to stem the tide of plastics entering the oceans.