States in the North-West geo-political zone in Nigeria have intensified efforts at checking desert encroachment through their afforestation programmes.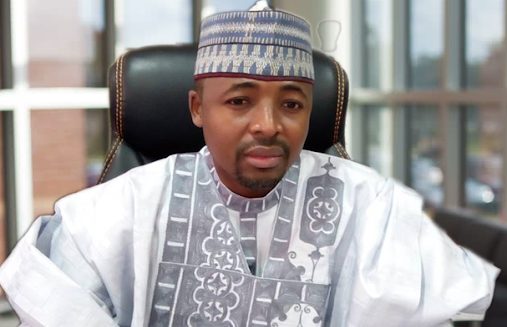 A survey conducted in Kaduna, Sokoto, Zamfara, Kebbi, Katsina and Kano states indicates considerable participation in the programme.
Government and non-governmental organisations (NGOs), as well as individuals, have been partaking in nurturing and distributing tree seedlings to the public for planting.
In some cases, economic trees were produced massively for distribution to serve the dual purpose of being "wind breakers" as well as "economic trees" to empower groups or individuals.
In pursuance of these objectives, Kaduna State Government said it planted 2.3 million trees within two years as part of its reforestation programme in the state.
Mr Ibrahim Husseini, Commissioner for Environment and Natural Resources, said in Kaduna, the state capital, that planting trees had become necessary as the population of the city was growing rapidly.
Husseini said the United Nations Development Programme and Global Environment Fund (UNDP-GEF) had been assisting in ensuring the success of the state's afforestation programme.
He said a pilot plantation of assorted tree species covering 10,000 hectares had been established.
According to Husseini, nine local government areas, namely Lere, Ikara, Soba, Birnin-Gwari, Chikun, Giwa, Jaba, Kaura and Zangon-Kataf, had been selected for the establishment of fuelwood plantations of fast growing trees.
The Commissioner enumerated the benefits of planting trees to include the beautification of the environment and having wind-breakers to protect both residential, industrial and public structures.
"When we plant trees, it cools the environment, absorbs greenhouse gases, increases humidity and aesthetic beauty, provides food and improve wildlife habitat and the ecosystem," he said.
Husseini said the trees planted in residential areas in the communities, road sides and offices comprise of masquerade, orange, mango, guava, and oil bean trees, among others.
He, however, expressed concern that the recent Urban Renewal Project of the state had led to felling of trees which were being replanted by the ministry to restore biodiversity.
Hussein said that government would continue to sensitise people through the mass media; to protect the environment.
In Kano, the Commissioner for Environment, Dr Kabiru Getso, said the government had procured 2.2 million tree seedlings to be planted at strategic locations across the state in 2021.
Getso said government raised about one million seedlings and also collaborated with the Great Green Wall Project to raise additional 1.2 million seedlings.
He stated that government had provided funds and land for the establishment of shelter-belts, community nurseries, orchards and woodlots.
Getso said the state had established an afforestation agency to complement the effort of Federal Government's afforestation project.
According to him, the state has drafted a bill to enact a law on forestry, to end indiscriminate felling of trees across the state, adding that the bill is with the State House of Assembly.
"We need a state forestry law, as is the case at the federal level, in order to have a standard regulation on afforestation related issues.
"The state had relied solely on the National Environmental Laws, but the new law will check tree felling, control flooding and preserve the ecosystem," Getso said.
The Commissioner decried the spate of tree felling in the state, stressing that the law would provide sanctions and penalties for those engaged in the act.
"When the law is established, we will also have the strength to conserve wildlife, and endangered plant species," Getso explained.
On his part, the North West Zonal Director of the National Environmental Standards and Regulations Enforcement Agency, (NESREA), Mr Mudassir Raheem, stressed the need for states to formulate and enforce environmental laws.
Raheem explained that NESREA's mandate was to assist states in policy formulation, noting that the agency had engaged various stakeholders in policing the environment.
Speaking on the effect of felling of trees on the environment, Dr Haruna Musa, an environment expert, said the loss of trees and other vegetation was responsible for climate change.
Musa explained that it also caused desertification, soil erosion, poor crop yields, flooding and increased emission of greenhouse gases into the atmosphere.
"Cutting down of trees adds carbon dioxide to the air and makes it difficult to absorb existing carbon dioxide," he said.
Musa therefore urged stakeholders to view the issue of afforestation as that of a collective responsibility.
A federal lawmaker in Zamfara State, Kabiru Maipalace, said he had planted 15,000 trees of different species as part of his effort to complement government in combating desertification.
Maipalace, who spoke through his Secretary, Mustafa Abdullahi, said the trees were planted at worship centres, schools, and other public places.
He said that after planting the trees between 2019 and 2021, the plantations were handed over to communities for further nurturing.
The Coordinator of a Zamfara-based NGO, Environment Action Group, Malam Ibrahim Tudu, said his organisation had been involved in campaign to encourage planting of trees in the state.
"We are collaborating with the management of some selected secondary schools in the state to set up committees on tree planting at school level.
"This is because we noticed decay in tree planting culture among students in schools.
"In the past, there were gardens and orchards in schools to encourage participation of students in tree planting and farming," Tudu said.
On his part, Alhaji Sagir Bafarawa, the Commissioner for Environment in Sokoto State, said the state government had embarked on tree planting exercise to fight desertification and reduce poverty among citizens.
In an interview in Sokoto, Bafarawa said the state earmarked more than one million seedlings for planting every year.
He noted that Sokoto State inherited quite a number of forestry reserves as could be seen in the documents inherited by the Native Authority.
The Commissioner added that the state had adopted the Native Authority approach on afforestation, whereby priority was given to economic trees.
Bafarawa said the exercise was expected to yield over 120 kilogrammes of dates for the economic benefit of households keyed into the scheme.
According to him, there are also plans to review the law to check indiscriminate felling of trees and environmental degradation.
"Doing this will not only sustain forest reserves and plantations, but save lives and minimise colossal effects of natural disasters likely to affect the environment," Bafarawa said.
He added that the state government had allocated lands for commercial cultivation of some important economic trees comprising of gum Arabic, moringa, dates and shea trees.
"Studies have shown that some of these trees do not only improve nutrition and boost food supply, they enhance economic prosperity of farmers, especially in the rural areas.
"We are opening up a new corridor in fighting poverty and unemployment; we will support our farmers with improved seeds and technical expertise to ensure the state derives maximum benefit from the venture," Bafarawa said.
The Commissioner lamented that some people were making brisk business through incessant cutting of trees and forest to produce charcoal.
He warned communities to desist from the illegal practice of cutting of trees and burning of forests, and embrace the culture of planting and nurturing trees.
Alhaji Shehu Salisu, Director, Forestry, Sokoto State Ministry of Environment, explained that efforts had been geared towards preserving the forest, providing shelters and valuable economic trees.
According to Salisu, global warming has led to drastic reduction in rainfall, with the attendant consequences of flooding and other destructive natural disasters.
The director said species of seedlings planted included moringa, baobab, mango, eucalyptus, cashew, neem, pawpaw and tamarind.
Speaking on the efforts of Kebbi government, Ibrahim Jegudu, Director, Forestry, Kebbi State Ministry of Environment, said government had planted one million tree seedlings.
"We produced about one million tree seedlings in the last two years and distributed same to people.
"We also raised some economic trees such as mango, guava and pawpaw, which we also give to local farmers to plant in their farms," Jegudu said.
The director recalled that a few years ago, Gov. Atiku Bagudu bought some date and oil palm seedlings, and distributed same to farmers to encourage the planting of trees, especially economic trees.
Alhaji Usman Gwandu, Secretary of Kebbi Development Forum, said that the forum planted over 6,000 trees as part of its efforts at combating desertification in the state.
According to Gwandu, the forum is committed to partnering with the state government and Federal Ministry of Environment to fight desert encroachment.
On his part, the Coordinator of NESREA in Kebbi State, Alhaji Nasiru Hassan, warned construction firms against illegal felling of trees.
Hassan appealed to residents to embrace tree planting and gardening, so as to reduce the menace of environmental degradation and the negative impact of global warming.
In Katsina State, an NGO, Fuel Wood Balance (FuWoBa), said it had planted eight million trees to check desertification in the state.
The Project Manager of the organisation in the state, Mr. Chris Udokang, said in Katsina, the state capital, that the trees were planted in seven local government areas, namely Baure, Mashi, Dutsi, Daura, Mai'adua, Zango and Sandamu.
Udokang said that FuWoBa established nurseries in the seven frontline local government areas affected by desertification, where members of the communities collected seedlings for planting to protect their environment.
"Planting trees is one of the most important things we can do, not only to prevent desert encroachment, but also contribute to the well-being of people on the planet," he said.
By Razak Owolabi