Gold Standard on Monday, July 10, 2017 launched Gold Standard for the Global Goals, a new standard to quantify, certify and maximise the contributions of climate and development interventions toward the Paris Climate Agreement and the United Nation's Sustainable Development Goals (SDGs).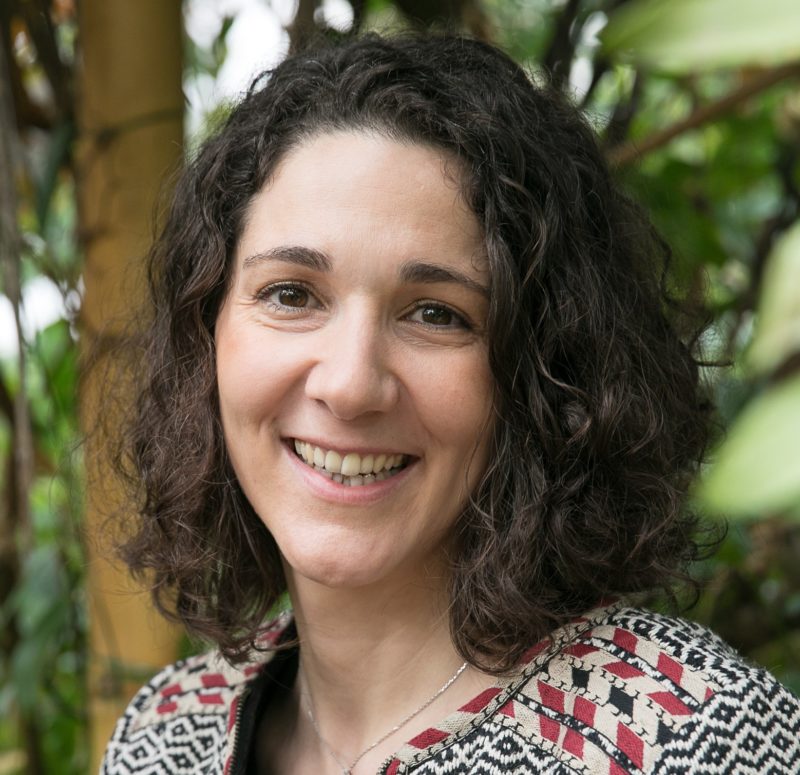 The standard is set to help those who fund life-changing climate and development projects around the world – including businesses, governments and investors – to measure, report and track the full range of benefits they have contributed to. Supported by WWF and other international NGOs, it is also anticipated that the best practice standard will protect against accusations of 'green-washing' as well as open up new avenues of funding for large-scale programmes, like green infrastructure and sustainable supply chain interventions around the world.
Marion Verles, Chief Executive Officer of Gold Standard, said: "If we are to keep global warming well below 2oC and meet the Sustainable Development Goals, climate action must be holistic and high-impact, helping the world develop on a sustainable pathway. SDGs are becoming a huge priority for a range of public and private sector organisations, but accurately measuring and reporting progress has presented a major challenge. Our new standard quantifies and certifies the many additional benefits Gold Standard projects deliver beyond carbon mitigation – for example by providing access to clean energy and water, creating jobs, improving health or protecting natural habitats – providing those who run or fund projects with new opportunities to measure and report their impact."
Ambassador Franz Xaver Perrez, Head of the International Affairs Division for Switzerland's Federal Office for the Environment, said: "When Switzerland looks at its options for meeting parts of its Paris target, we want to ensure that international carbon markets increase global mitigation ambition and encourage activities that go as far as possible toward the greater good. Climate mitigation projects that include strong sustainable development provisions, like those to be certified under Gold Standard for the Global Goals, make achieving the 2030 Agenda closer within reach."
As well as incentivising more ambitious climate action from public and private sector bodies, the new standard is expected to unlock billions of dollars of funding needed to scale-up clean technology and sustainable development in cities around the globe. Cities emit around 75% of global CO2 emissions, yet less than 15% of global climate finance has reached cities as, according to the World Bank, only 4% of the largest 500 cities in the developing world are credit worthy in international markets. The Standard's Urban Development module will help developers design and implement best practice projects, and quantify and communicate climate and development impacts such as cleaner air and improved health, to attract investment and gain public support.
Denise Welch, Director of Research and Technical Initiatives at The R20 – Regions of Climate Action, said: "As the investment community is increasingly concerned about "green washing" or "SDG washing" through false or exaggerated claims, knowing that both the greenhouse gas emissions and sustainable development outcomes of urban climate change programs have been quantified and scrutinised by third-party auditors makes a jurisdiction more attractive to investors – ultimately helping cities transform from 'business as usual' to sustainable and more prosperous urban environments."
Established by WWF in 2003, Gold Standard sets the best practice benchmark for climate projects, ensuring the highest levels of environmental integrity and sustainable development in carbon markets. To accelerate progress toward the Paris Agreement and the Sustainable Development Goals, Gold Standard will now certify a range of independently-verified SDG Impacts in addition to its flagship carbon credits.
New safeguards with Gold Standard for the Global Goals mean that, for the first time, gender equality will be at the heart of every project.  Strict criteria, rigorous safeguards and independent third-party verification offer assurance that projects deliver real emission reductions and contribute to at least three SDGs, while ongoing engagement with local stakeholders ensures projects benefit local nature and communities as much as possible.
Gold Standard is partnering with the UNFCCC Secretariat – the body responsible for delivering the Paris Agreement – to develop a range of methodologies, tools and guidance to assist companies and sub-national governments in setting voluntary sustainability targets and assessing the SDG impacts of their initiatives.
James Grabert, Director, Sustainable Development Mechanisms, UNFCCC Secretariat, said:  "Governments are central to delivering the SDGs. But the speed and scale of the transformation needed can only happen if supported by all sectors of society. Solutions that the UNFCCC will co-develop with Gold Standard will help key actors like business and cities to act concretely towards our common goals as enshrined in the SDGs."
The WWF, EcoAct and ClimateCare are strategic partners in the delivery of Gold Standard for the Global Goals.