Standard Bank, Africa's largest bank, has been petitioned not to finance the controversial East African Crude Oil Pipeline (EACOP), which stands to be the longest heated crude oil pipeline in the world.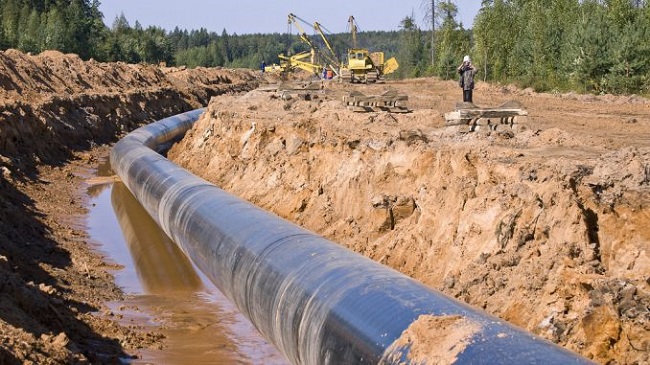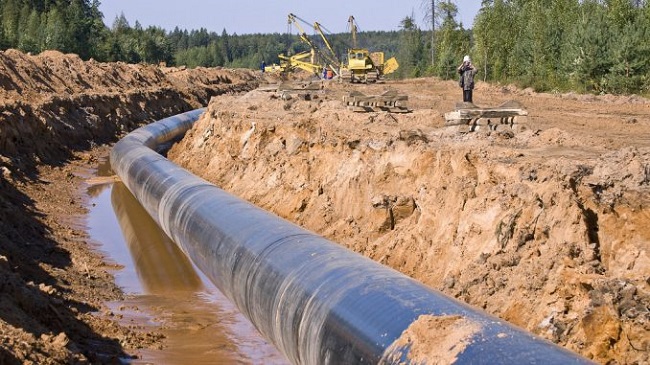 The petition, which was handed over to Standard Bank staff on Thursday, June 25, 2020, highlighted the climate impacts, displacement of communities, and risks to protected environments, water sources and wetlands linked to this project.
The bank, through its Ugandan subsidiary Stanbic, and Japan's Sumitomo Mitsui Banking Corporation (SMBC) are set to be the lead financiers of this 1,443-kilometre pipeline that would traverse Uganda and Tanzania.
This is not the first time that Standard Bank has been requested to drop the pipeline. In June 2019, global and regional NGOs petitioned against the EACOP and the bank said it was reviewing the request to halt funding to the pipeline. However, available information indicates that the bank is set to ignore the adverse impacts of the project and the opposition of local communities and will proceed with raising a $3.5 billion loan for the project.
Other financial institutions have come out openly to reject financing of the EACOP. In April 2020, the African Development Bank (AfDB) released a press statement rejecting claims of financial support to the controversial pipeline.
350.org Africa Managing Director, Landry Ninteretse, said: "At a time when the international scientific community is telling us that the world cannot absorb any new fossil fuel developments if we are to tackle the climate crisis, Standard Bank is bankrolling such climate destructive projects. The bank needs to be on the right side of history and should be focused on clean energy projects which will positively transform East Africa's economies for future generations. Standard Bank should publicly commit not to finance this potentially disastrous project."
Africa Institute for Energy Governance's (AFIEGO) CEO, Dickens Kamugisha, said: "Even before construction of the pipeline commences, communities affected by the EACOP are suffering and this is unacceptable. The project developers placed a cut-off date on the affected people's property in 2019 and through the date, they stopped the project-affected people from utilizing their land for new developments such as growing of perennial crops, setting up of houses, constructing new graves and others. The developers' actions resulted in the abuse of communities' economic, cultural, and social rights. This abuse is ongoing to date as communities' income-generating activities are curtailed, burial rites have been destabilized and women's rights are abused among others.
"Moreover, the EACOP's land acquisition activities including placement of a cut-off-date has caused psychological distress and has increased insecurity. Affected communities are attacked by thieves who think that they have a lot of compensation money. No bank, including Standard Bank, should participate in perpetuating the above grave impacts and abuse of communities' rights through funding the EACOP."
BankTrack Researcher and Editor, Ryan Brightwell, said: "The case for EACOP is looking shakier all the time. It has been clear from the outset that the project is incompatible with the goals of the Paris Climate Agreement, which Standard Bank has signed up to support under the Principles for Responsible Banking. Now, with industry analysts saying that global oil demand may have already peaked, a new crude oil pipeline with a 25-year life span and a $3.5 billion price tag looks more and more like a stranded asset waiting to happen. There are so many better ways Standard Bank could allocate its capital, and we urge the bank to listen to the growing calls to change course."
IUCN NL Advisor Business Engagement, Michel Riemersma, said: "Construction of the pipeline threatens to enable the opening up of critical ecosystems to oil extraction. In addition, it is expected to cause large-scale displacement of communities and pose grave risks to protected environments, water sources and wetlands in both Uganda and Tanzania. Standard Bank should reconsider its involvement in the project."
Local groups and communities have expressed their concerns regarding the impact the project will have on their lives; despite promises of compensation and employment. As detailed in the published Environmental and Social Impact Assessment (ESIA) for Uganda, local communities raised numerous concerns over land acquisition and compensation for loss of land, livelihoods and properties.
An independent quality review of the ESIA commissioned by Uganda's environmental body (NEMA) concluded that the ESIA is biased in stressing the positive impacts and downplaying the negative ones. The ESIA for Tanzania is not any better as it highlights key environmental concerns but does not provide satisfactory mitigation measures.
Oil exploration and development in the region has already been associated with human rights abuses and illegal resettlement. Concerns have been raised on the impact of oil extraction on wildlife and natural habitats in the Murchison Falls National Park, Lake Albert fisheries and the disastrous consequences of a potential oil spill in Lake Victoria, which would affect over 30 million people (in approximately 8 countries) that rely on the two lakes for drinking water and food production. Moreover, the emissions from burning the oil transported through the pipeline alone are estimated at 33 million tonnes of CO2 per year.
If EACOP does proceed, with ESIAs that are not satisfactory or that have been rejected by the government's own advisers, Standard Bank will be under pressure to show how they are complying with the Equator Principles, a set of principles designed to promote environmental and social responsibility in project financing.