Less than 10 gigawatts (GW) of pre-construction coal projects exist in sub-Saharan Africa and they face significant financial and other headwinds, signaling a potential pivot towards renewables, according to Global Energy Monitor's ninth annual survey of the coal plant pipeline.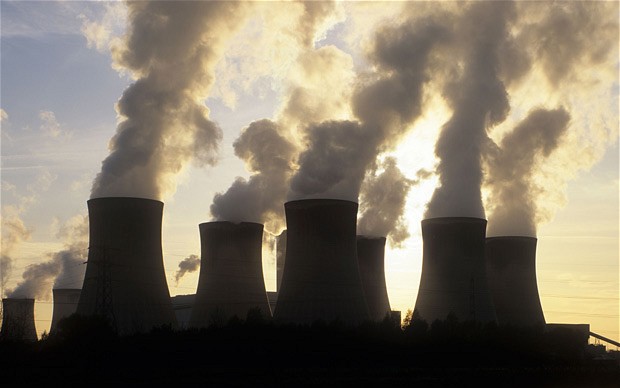 The report finds South Africa is home to roughly one fifth of the region's preconstruction projects (1.6 GW) and half of the projects under construction (1.6 GW). Outside of South Africa, there are nearly 50 coal-fired units under development in the region. Seventeen of these are in Zimbabwe, which is the most of any country in Africa and the fifth most globally. However, the operational capacity in Zimbabwe has remained almost unchanged in 30 years.
Due in large part to China's announced exit from funding overseas coal projects, the stalled coal pipeline could be reoriented towards renewables along the example of South Africa, which secured $8.5 billion in international climate finance to support both power sector decarbonisation and economic diversification. If replicated elsewhere, aging coal infrastructure has great potential to be decommissioned and repurposed as a significant tool for an equitable renewable energy transition in sub-Saharan Africa.
Globally, the amount of operating and planned coal power plants fell both in developed and developing countries excluding China in 2022, as existing plants were retired and planned projects cancelled.
But the pace of retirements needs to move four and half times faster – and new coal plants must stop being built – in order to put the world on track to phase out coal power by 2040, as required to meet the goals of the Paris climate agreement.
To stay on track, all existing coal plants must be retired by 2030 in the world's richest countries, and by 2040 everywhere, and there is no room for any new coal plants to come online. While newly proposed coal power capacity has declined significantly, the world is not retiring existing coal plants fast enough.
Phasing out operating coal power by 2040 would require an average of 117 GW of retirements per year, or four and a half times the capacity retired last year. An average of 60 GW must come offline in OECD countries each year to meet their 2030 coal phaseout deadline, and for non-OECD countries, 91 GW each year for their 2040 deadline. Accounting for coal plants under construction and in consideration (537 GW) would require even steeper cuts.
In many developing countries, especially those heavily dependent on coal, a 2040 coal exit translates to a transition at record speed and brings up important equity considerations. The report notes that the international community must support these countries in moving away from coal through provision of public and private clean energy finance, support to develop flexible grid infrastructure, and technical and capacity assistance to bolster regulatory and policy frameworks that accelerate the transition from coal to clean.
"The more new coal projects come online, the steeper the cuts and commitments need to be in the future," said Flora Champenois, lead author of the report and project manager for Global Energy Monitor's Global Coal Plant Tracker. "At this rate, the transition away from existing and new coal isn't happening fast enough to avoid climate chaos. The IPCC and the UN have both renewed the marching order to wind down coal power globally in what may be our last chance to avoid the worst of a warming planet's harms."
Dr. Jan Minx, Mercator Research Institute on Global Commons and Climate Change; and Priestley International Centre for Climate, University of Leeds and IPCC AR6 WG2 coordinating lead author of the chapter on emissions trends and drivers, said, "The IPCC makes it very clear in its most recent 6th assessment report. Critically, the world/countries must do one thing immediately to limit global warming to 1.5°C: get out of coal now. By 2030, CO₂ emissions from global coal use are typically reduced by about 70 percent compared to 2020. This is what we see very consistently from model simulations."
"The reliance on coal in countries like South Africa, Zimbabwe, and Nigeria has had a devastating impact on Africa, from health problems caused by air pollution to the destruction of natural habitats and displacement of communities," said Charity Migwi, Regional Campaigner with 350Africa.org.
"Coal is not only unsustainable, but also contributes significantly to worsening climate impacts. Africa's abundance of renewable energy resources, including solar and wind, presents a unique opportunity for the continent to shift away from polluting fossil fuels such as coal and transition into community-centred renewable energy while creating green jobs, promoting economic growth, improving the well-being of her people and mitigating the impacts of climate change. As extreme weather events increase in frequency and intensity, there's an urgent need to not only phase out fossil fuels, but also invest heavily in a sustainable and resilient energy system built on renewables," added Migwi.
In addition to Global Energy Monitor, the report's co-authors are the Centre for Research on Energy and Clean Air, E3G, Reclaim Finance, Sierra Club, Solutions for Our Climate, Kiko Network, Climate Action Network Europe, Bangladesh Poribesh Andolon, Waterkeepers Bangladesh, Alliance for Climate Justice and Clean Energy, and Chile Sustentable.