Between, April and June 2017, the Ministry of Internal Affairs of Liberia led three validation sessions targeted at different urban stakeholder groups. During the workshops, participants reviewed the National Urban Policy (NUP) Discussion Paper for Liberia which covers key proceedings developed so far from the NUP process in the country.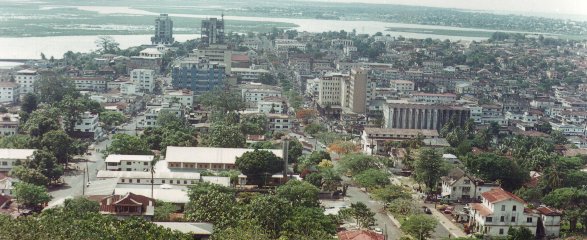 The completion of the NUP Discussion Paper for Liberia marks the conclusion of the feasibility phase that extensively explains the context in which the NUP will operate.
In April, a validation session by the Assembly of the Association of Mayors & Local Government Authorities was held in Bentol City. This provided the opportunity and platform for mayors of Greater Monrovia, county capitals and secondary (intermediate) cities to contribute to contextualising the NUP Discussion Paper and ensuring its relevance to cities of all tiers. Highlights of recommendation include ensuring the implementability of the policy, developing sub-national urban policy and city-level spatial plans to guide local development, balancing development between Monrovia and other cities.
A validation session by the Urban Poor Civil Society & Working Poor Groups was organised in May in Monrovia. It marked the first time that urban poor groups were engaged on academic and intellectual issues of urbanisation which previously has been the exclusive domain of professional technicians. Participants advocated for free movement of business, control of corruption, housing for the urban poor, house-to-house interviews and surveys, and simplifying policy languages and local vernacular to facilitate understanding and assimilation.
In June in Monrovia a validation session by young urban professionals was carried out as a flagship initiative evolving out of the NUP process, to engage the participation of young Liberians who returned after completion of studies abroad. Their fields of study include Urban Planning, Architecture, Engineering, Water & Sanitation, Education, Geo-Information Services, Communications, Transport, Environmental Management and Exploration.
Recommendations provided include adopting more recent urban data, finer classification of human settlements, curbing urban sprawl, alignment with sectoral policies, more community engagement, and mainstreaming the NUP process into national budget.
Separated validation workshops helped to prevent mixing of equally vital urban actors with various social status and education background, to avoid possible intimidation effect which may drown voices and views of certain groups. Such participatory process could also ensure valid, reliable, current and authentic proceedings of the NUP Discussion Paper for Liberia, which is a key product of the feasibility phase that will inform the shaping of a NUP for Liberia. The initiative to host separate validations was inspired during Liberian representatives' participation in the Second International Conference on National Urban Policiesin May 2017, Paris.
The Paper provides preliminary policy recommendations for further analysis in the subsequent NUP development phases. The ten proposed policy focus areas to promote a NUP for Liberia that is I) forward-looking, II) focuses on poverty reduction, and III) considers cross-cutting issues are:
Strengthening small and intermediate cities
Focusing on the Greater Monrovia District
Encouraging spatial development strategies
Restoring infrastructure and basic services
Prioritising education and employment
Emphasising on land and housing
Recognising the significance and relevance of environment
Reinforcing demographic planning, regulation and monitoring
Promoting jurisdictional coordination and policy coherence
Institutionalising political, financial, technical and participatory mechanisms
The National Urban Policy is part of the overall Cities Alliance support under the framework of its' Liberia Country Programme. The project had benefited from additional financial contribution from the Booyoung Co., Ltd., as its commitment to support UN-Habitat sustainable urban development work in Africa was instrumental in preparing the Paper.