Against the backdrop of global concern on the adverse health and environmental effects of mercury, stakeholders have underlined the need to embrace items that are mercury-free.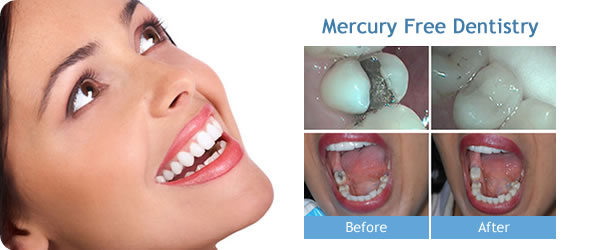 At a stakeholder sectoral workshop on "Mercury added products in Nigeria" held recently in Lagos, participants recommended the banning and phasing-out the importation, sale, transfer and use of mercury containing products and equipments.
"Beside strict prohibition of local and domestic manufacture, there should restriction on all importation, sale, transfer or distribution of mercury containing goods," said Dr Michael Okoh, a consultant to SRADev Nigeria.
"The use of mercury in open-ended applications and partially enclosed applications should be discouraged and no longer be allowed. Equipment's containing mercury should only be replaced with equipment that is mercury free. A set target date for prohibition of the importation, sale, transfer or distribution of mercury containing equipment as defined, under the Minimata Convention should already been agreed," he added.
Leslie Adogame, Executive Director of SRADev Nigeria, described the gathering as an awareness raising and data gathering workshop on the process towards "Phasing out Mercury-added products in Nigeria" initiative, whose core objective is the develop strategies for phasing out mercury-added products and reducing mercury use. Nigeria is one of the four participating countries in the project, which SRADev is implementing.
"Its specific objective is to strengthen the implementation of Multilateral Environmental Agreements (MEAs) in the chemicals, waste and biodiversity clusters at the national and regional levels in the African, Caribbean and Pacific (ACP) countries. It is important to state at this juncture that the outcome of the project is targeted at contributing to the Minamata Convention on Mercury," said Adogame.
He pointed out that the SRADev Nigeria campaign effort is focused generally on the intentional mercury in products sources including mercury in medical devices (hospitals and health care settings).
"Our campaign work on mercury issues generally and dental amalgam commenced in 2010 with Lagos State institutions and since then it has gained tremendous impact at the national level, and culminating to this national stakeholder's workshop," stated Adogame.
In a presentation, he stressed that numerous countries have already phased out mercury in many of the products banned by the Convention.
"There are many examples and guides on what steps countries can take to ban products containing mercury. For example, the World Health Organisation (WHO) created a guide for phasing mercury out of health care. As more countries ban products, the markets respond and economies of scale increase availability."
Adogame listed mercury-added products banned by 2020 to include: batteries, switches and relays, cosmetics (including soaps and cream); pesticides, biocides, topical antiseptics; non-electronic measuring devices (including barometers, hydrometers, manometers, thermometers, sphygmomanometers); and limit mercury content of lamps.
On mercury-free cosmetics, he stated: "Many countries have already ban use of mercury in cosmetics, even as mercury-free alternatives are widely available and used. Also, awareness and monitoring can reduce availability of hazardous cosmetics, while governments can tighten down penalties for illegal import, sales. Besides providing health alerts and effective communication to notify affected populations, products found to have mercury should be photographed and posted on the internet."
Mercury-added pesticides, biocides and topical antiseptics are already banned in many countries as there are viable alternatives, Adogame disclosed, even as he called on governments to ensure that paints manufactured or imported into their countries should not have mercury added.
Concerning mercury-free non-electronic measuring devices, he submitted: "Many developing countries are already taking steps to eliminate the purchase of mercury-added medical devices (which comprise majority use in this category). In response to country bans, many manufacturers have stopped selling these products, as they only offer mercury-free products.
"Mercury-free products and devices are proven effective and widely available around the globe. The WHO-Health Care Without Harm have launched global initiative to shift global production of mercury thermometers and blood pressure cuffs by 2017."
On the phase down of the mercury-containing Dental Amalgam, the SRADev Nigeria chief noted: "Some countries have banned mercury use in dentistry. Mercury-free dental filling materials are often comparable or superior in performance. Dental schools should train first in the use of mercury-free alternatives. During treaty negotiations, African Region took lead in calling for amalgam phase out."