Stakeholders have expressed commitment to provide Solar Mini-Grid Electricity to some communities without electricity in the Niger Delta to tackle pipeline vandalism and crude oil theft.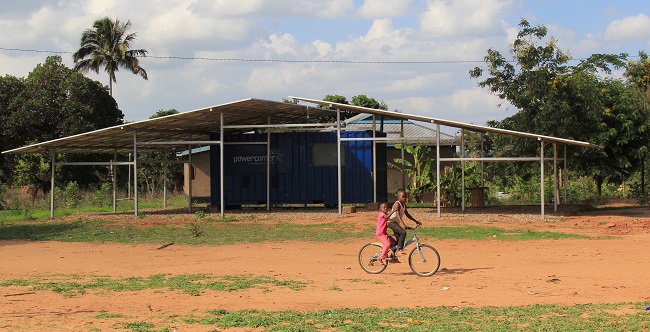 The Executive Director, Youths and Environmental Advocacy Centre (YEAC-Nigeria), an NGO, Mr Dumnamene Fyneface, said this in a telephone interview on Tuesday, March 21, 2023, in Abuja.
He said that YEAC-Nigeria and YEAC-UK Ltd engaged NXT GRID Netherlands and its Nigeria subsidiary to develop the project.
According to him, the project will commence from Umuolu community, Ndokwa East Local Government Area of the state, and will be extended to other communities.
He said the commitment was part of measures to address pipeline vandalism, crude oil theft and artisanal refinery pollution including soot in the state.
"The effort will reduce the use of illegally-refined petroleum products by communities which hitherto depended on the products, especially fuel for their generators and kerosene for their lanterns as energy sources.
"The project will also support the communities to power their homes since they do not have access to electricity.
"The project is expected to discourage oil theft, reduce fossil fuel extraction, fight environmental pollution and climate change while providing clean, renewable and affordable energy to households.
"Those other communities that are also hard-to-reach and have not had access to electricity for a long time will definitely benefit from the project being rolled out in phases," he said.
Fyneface said that the project would as well discourage those youths that were engaged in illegal artisanal refineries and other unauthorised activities, because people would no longer patronise them.
He said that the development would provide job opportunities to the communities, thereby, giving them alternative livelihoods away from various environmental crimes.
"It will also provide the communities other business opportunities that the electricity can power through what we call 'Productive Use', thus reducing environmental pollution.
"It will also help in the fight against climate change as the communities that are engaged in such illegal activities will have their minds disabused."
Fyneface said that the Productive Use was a project meant to support the youth, women and persons with disabilities by providing grants, soft and revolving loans to the community.
He said that the essence of the project was to assist the people by engaging them in various businesses using the renewable energy system.
According to him, the objective of the organisation is to reduce pipeline vandalism, crude oil theft, artisanal refining and environmental pollution.
Fyneface added: "The organisation tries to discourage families from patronising illegally refined petroleum products as energy sources to power their homes through generators, thereby, making artisanal refineries unattractive.
"We believe that if we can provide alternative livelihood opportunities for artisanal refiners, pipeline vandalism, artisanal refining and associated environmental pollution will automatically be reduced.''
By Vivian Emoni