Enforcement and legislation on urban development, land- use and protection of natural habitats have been identified as a major bane in the fight against erosion in Anambra State.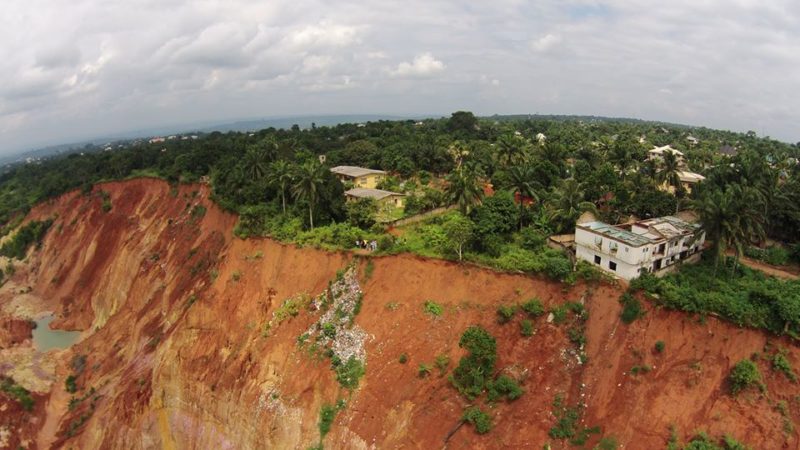 Rising from the First Nigeria Erosion and Watershed Management Project (NEWMAP) Stakeholders Engagement Workshop that held recently, to which MDAs were invited, the Project observed that unregulated activities that adversely impact the environment and accelerates land degradation, gully formation and flood events are of the increase in the state.
So also are gaps in the enforcement of various provisions for Environment, Land-Use, Urban Development and Waste Management and, in most cases, existing laws are not enforced while legislation is seen to be weak or non-existing in other instances.
It is against this background that the stakeholders' conference called for urgent action, to protect the state's depleting land area and promote environmental safeguards in communities. Actions required range from appropriate legislation to strict enforcement in the following areas, among others. The actions were listed to include:
Recovery/Creation of vegetative buffer zones and forest reserves around the state. Encroachment into these "Protected Areas" must be discouraged. Communities should be advised against activities that degrade the environment like unregulated development, deforestation, bush-burning, improper farming practices and so forth.
Restraining residents from returning to reclaimed land areas for which they been compensated before erosion control work. The idea is that reclaimed lands become public property that should be reserved for the development of nature-themed recreational parks, groves and economic tree sheds for the benefit of the communities. Specific laws should be considered to check encroachment with strict penalties.
Creation of Riparian Vegetation on both flanks of our rivers and streams to protect these natural resources, encourage agrarian culture and sustain livelihoods at the grassroots.
Regulation of "Watershed" at all gully sites – whether under intervention or not. This requires appropriate water conservation practices to manage stormwater run-offs utilising low-cost and fit-for-purpose methods to harvest water for domestic and agricultural purposes – potable water tanks, irrigation ponds etc.
There is urgent need to stem development on flood-plains and natural waterways. When natural water channels are disturbed, there is increased flooding in residential neighbourhood
MDAs involved in town planning, urban development and construction must ensure that stormwater management is adequately provided for in their designs. Drains must terminate into safe-points at low velocity to reduce/eliminate the erosive damage of bulk water discharge.
The conference appealed for executive and legislative actions to support this collective mandate stressing, "This urgent call-to-action will be incomplete without a holistic solution for managing solid wastes in our communities".
It disclosed that the Anambra NEWMAP would provide information and implementation support through the "Integrated Watershed Management Plan", which was flagged-off by the Minister of State for Environment, Ibrahim Usman Jibril, in August. In addition, the Federal NEWMAP office is installing HydroMet and "Early-warning" systems in Omor to aid agriculture and flood disaster management in the Anambra basin.