Stakeholders are urging for sustainable changes in Nigeria's logistics and transport sector – particularly as the world shifts towards a low-carbon future.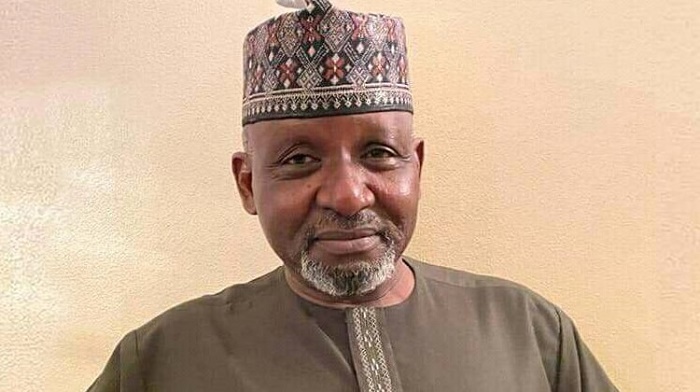 The Chartered Institute of Logistics and Transport's (CILT's) most recent annual conference centred around the theme of "Sustainable Innovations I-n Global Logistics and Transport." Lawyers, policymakers, academics, legislators, and transport and logistics operators attended the conference (held in Lagos) and discussed keyways to prioritise sustainability and develop the country's logistics and transport industry.
Positive improvements
Minister of Transportation, Mu'azu Sambo, said global efforts are underway to eliminate fossil fuel usage, minimise greenhouse gas emissions, and strengthen freight logistics.
According to Sambo, sustainable fuels, innovative vehicles, and cutting-edge communication tech, in particular, are recent key innovations in these areas. He also said the Federal Government is moving to implement transport infrastructure to further improve sustainability in logistics.
For example, the ports reform programme aims to move shipping and ports services nearer to importers and exporters in order to relieve port congestion.
Moreover, Sambo also said rail, road, and maritime sub-sectors are increasingly working in-sync to reduce road traffic congestion and improve overall efficiency.
Improving last-mile delivery
CILT President, Mrs. Mfon Usoro, said the conference couldn't come at a better time since decarbonisation is such a global priority right now. She also noted the conference could provide key ideas on how businesses can embrace sustainability principles in the logistics and transport sectors. Last-mile logistics – referring to the movement from a transportation hub to its final destination – is a particularly important stage in the delivery process that typically makes or breaks customer experience.
By improving last-mile delivery, businesses can offer a more competitive service – for example, delivering orders via bicycle couriers in city centres can ensure fast turnaround, while also prioritising sustainability.
Sustainable innovation
Bayero Salih-Farah, director-general of the Nigerian Institute of Transport Technology, said Nigeria, along with other countries, are yet to successfully lower their carbon footprint relating to the transport and logistics sectors – despite the pressing importance of doing so. Sustainable solutions are needed to lower carbon emissions, as well as overcome safety and security challenges.
"We must sincerely commit ourselves to, as we aspire to promote sustainable innovation in global logistics and transport; namely: rebuilding of mass transit systems; multi-modality; renewable energy use; an adequate supply of green mode (walking and cycling) infrastructure; building of climate resilient transport infrastructure; investing in new technologies that reduce emission; and priority funding of a National Transport Data Ecosystem (National Transport Databank) a one-stop shop for a real-time transport data sharing and integration among stakeholders in the Industry in Nigeria," said Salih-Farah.
In addition to making Nigeria's logistics sector smart and efficient, Salih-Farah also stressed the importance of it being cost-effective and eco-friendly in the long-term. He therefore also called for investment in digital transport infrastructure – such as, drones able to track the country's train services in real-time, as well as oil tankers in Nigeria's oceans.
"We, therefore, need to continually prioritise investment in new areas of transport and logistics skills, knowledge and information. This will keep us abreast of developments in the world of transport and logistics," Salih-Farah said.
By Jackie Edwards