Stakeholders in the health sector have called for the review of draft guidelines in the practice and regulation of environmental health.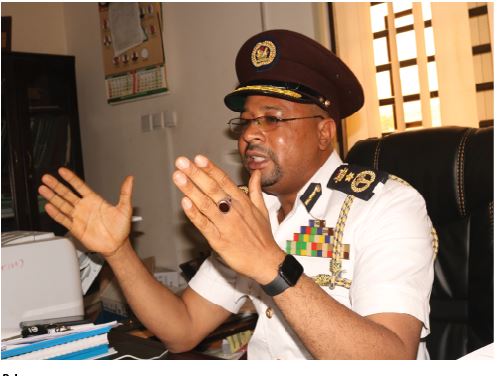 They made this call at a two-day stakeholders meeting organised by Environmental Health Officers Registration Council of Nigeria on Monday, November 29, 2021 in Abuja.
The Council's Registrar, Dr Baba Mohammed, said the review of the draft guidelines in addition to 16 pre-existing ones were critical to the practice of environmental health.
He said the meeting would simplify and develop guidelines aimed at strengthening the practice using new technologies to solve identified problems and initiate workable methodologies to address issues of environmental health.
"The guidelines identified as critical to the practice of environmental health will identify housing problems and toilet facilities in premises and will have Environmental Health Officers using modern methods to inspect premises.
"Another guideline that is very critical at this time is that of operation of public health, pest and vector control.
"Pests and vectors are disease transmitting agents; for instance, malaria is caused by a vector known as mosquito.
"In trying to curtail or completely eradicate malaria, you attack mosquito; then environmental health practice is easy to see if it's working. If it's working, the disease will be drastically reduced.
"The guidelines on public health, vector and pest control will be explicit, step- by-step guidelines, given new technology to enable health practitioners to drastically reduce the burden of diseases,'' he said.
Mohammed said that the Ministry of Environment had done a lot already by engaging substantial number of Public Health Officers.
He said the Council would develop the capacity of the officers on sectorial level and deploy them to all relevant stakeholder ministries to coordinate environment health.
The Registrar called on states and local governments to buy into Federal Government's policies and recruit health officers.
According to him, governments' roles are to provide the necessary policies and guidelines.
In his remarks, Prof. Agwu Amadi, Dean, Faculty of Medical Sciences, Federal University of Technology, Owerri, said the meeting was timely, especially during this COVID-19 pandemic.
"Guidelines are documents specifying step-by-step direction of practice. There is every need to recruit environmental officers.
"Governments need to ensure the recruitment of environmental health practitioners in all tiers,'' he said.
By Patricia Amogu