The President, Renewable Energy Association of Nigeria (REAN), Dr Segun Adaju, says over 23 million households and 17 million Small and Medium Enterprises (SME) in the country rely on generators for an average of eight hours daily.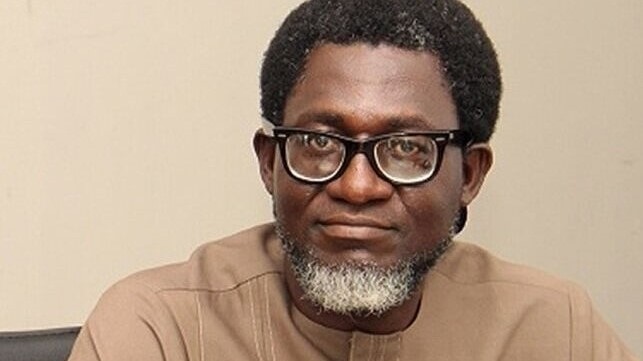 He spoke at the Lagos Chamber of Commerce and Industry (LCCI) virtual Lagos Solar Energy Conference and Expo 2021, on Friday, June 25.
The event, with the theme: "Exploring Opportunities in the Renewable Energy Sector for Sustainable Development", was the maiden edition.
It was a forum at which stakeholders said that exploring the untapped abundance of various renewable energy resources would address the country's electricity deficit.
Adaju said that Solar Direct, a renewable energy project, had the aim of displacing one million generators by 2030 and replacing them with rooftop solar.
He, however, listed some barriers to renewable energy uptake in the country.
These, he said, include limited access to finance at different stages of project, high cost of renewable energy technology solutions, lack of access to knowledge and adequate capacity.
Adaju also cited administrative and regulatory barriers, underdeveloped local supply chain and present market distortion.
He advocated the use of Public Private Partnership (PPP) to boost the lot of energy sector.
According to him, the arrangement will enable government to attract private sector investment in public infrastructure services.
"PPPs allow governments to utilise the efficiency and expertise of the private sector in providing public services which have been traditionally delivered by the public sector.
"The mechanism also allows governments to transfer either fully or partially the risk of owning and operating an infrastructure asset to a private party, which can reduce the overall project cost to the governments," he said.
Dr Sunny Akpoyibo, President, Council for Renewable Energy Nigeria, called for an integrated campaign to drive public enlightenment on the need to change the negative public perception of solar energy.
He said apathy on solar energy option was driven by high rate of failed installation, high initial cost and proliferation of substandard materials.
Akpoyibo identified other factors as inability to attain base load, ill trained technicians, and lack of integrated energy policy and governance.
He noted that in spite of its ability to provide constant power, solar energy had suffered decades of negative public perception and poor understanding, which had made its attraction to the public to remain abysmally low.
"The campaign should be three pronged to capture the public, government (inclusive of its political  class and Ministries, Departments and Agencies) and invested stakeholders such as developers, technicians, advocates, and technocrats.
"Among the renewable energy sources, solar has become most prominent within the last few years due to the rapidity of deployment, spate of new investments and the work of the rural electrification agency in developing off-grid solar plants for rural electrification.
"The campaign on solar should incorporate media collaboration, standards and certification, affordable payments, improved political will and professional inputs, integrate solar into government programmes, and buy-in commitment of local communities.
"The benefits include increased monitoring and application of standards, increased utilization of solar energy, increased investment and return on investments and increased skills and development of green jobs," he said.
Mrs Toki Mabogunje, President, LCCI, said significant improvement in access and reliability of electricity through renewable energy sources was imperative.
She said it was imperative for reducing widespread poverty in Nigeria and unlocking economic growth.
Mabogunje said that adequate access to reliable and affordable power would catalyse industrialisation and productivity enhancement to make the economy globally competitive.
She said inadequate electricity supply had been a major impediment to the economic development plans of successive governments in Nigeria.
The LCCI President said it had also constituted a significant constraint to businesses and citizens.
She said Nigeria's enormous solar energy potential, with distributed radiation averaging 19.8MJm2 per day and her average sunshine of six hours per day, could be effectively harnessed.
"Currently, Nigeria has a total installed electricity generation capacity of 12,522MW mainly sourced through hydropower and gas turbines stations.
"However, distribution is just about 4000 MW through the grid to the last mile consumers due to inadequate transmission wheeling capacity and significant losses in the electricity value chain.
"Specifically targeting Northern Nigeria alone for solar thermal could provide 42,700MW.
"We commend the Federal Government for introducing the Solar Home System initiative – one of the proposed initiatives in the Economic Sustainability Plan – to cushion the impact of the COVID-19 pandemic.
"As part of our contribution to the actualisation of the goals and objectives of these laudable initiatives and to support the development aspirations of the government, the LCCI is delighted to create this platform.
"We are of the firm belief that this exhibition will help to facilitate the implementation of existing programmes," she said.
By Rukayat Moisemhe