Countries across Europe are suffering from the impacts of an extreme heatwave, which is affecting millions of people in large parts of western and central Europe.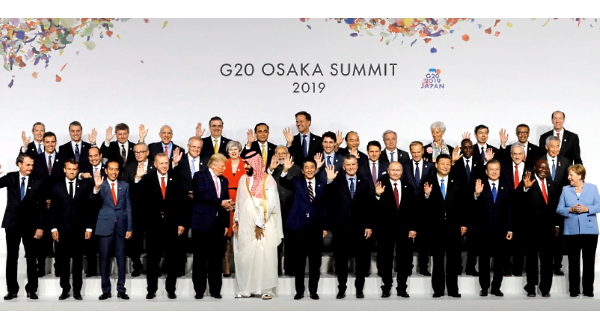 Other parts of the world such as south Asia are also seeing record-high temperatures, with fatal results. The increasingly extreme weather is said to be in line with the predictions of climate scientists.
As the temperature rises, citizens are demanding action from the governments of the major economic powers meeting at the G20 Summit in Japan. More than 80,000 people have signed an online petition, calling for urgent action on the climate crisis to be a priority for the summit.
"G20 leaders promised to phase out all fossil fuel subsidies 10 years ago, yet recent reports reveal that they have in fact almost tripled the money they give to coal – the biggest driver of the climate crisis. This is a failure of leadership. All politicians gathered in Japan must begin the urgent shift from coal and other fossil fuels now," said Nicolò Wojewoda, 350.org's Europe Managing Director.
350.org's France Team Leader, Clémence Dubois, said, "Today, as we are suffering one of the worst heat waves ever, our ministers have just opposed an amendment to end public subsidies to fossil fuels through its export credit agency. It has backed at least €1.46 billion in fossil-fuel related transactions since the signing of the Paris Climate Agreement in 2015. We won't have a livable future unless our governments stop backing the fossil fuel industry, at home and around the world."
Over the past few months, activists from across Europe have been calling on the European Investment Bank (EIB), the bank of the EU and the world's largest multinational lender, to adopt new stringent policies on lending to energy projects. The EIB calls itself "the climate bank" but is still funding projects such as the TAP gas pipeline.
European governments have the opportunity to instruct the EIB's Board of Directors to immediately put the banks' weight behind the necessary energy transition, says 350.org, adding that the governments also have a chance to influence the G20 process and push for an ambitious outcome of the Leaders' Summit in Osaka.
"The calls from across the world are clear: G20 countries have a moral responsibility to address the accelerating climate crisis, which requires immediately stopping investments in fossil fuels development. Rather than listening to fossil fuel lobbyists, G20 leaders should be listening to scientists, to young people striking from school to demand action, and to the communities resisting coal mines, new gas pipelines, or fracking in their neighbourhood," said Wojewoda.