Spain has offered to host the 25th UN climate change negotiations following the decision by Chile on Wednesday, October 30, 2019 to pull out of the yearly global talks scheduled to hold in December.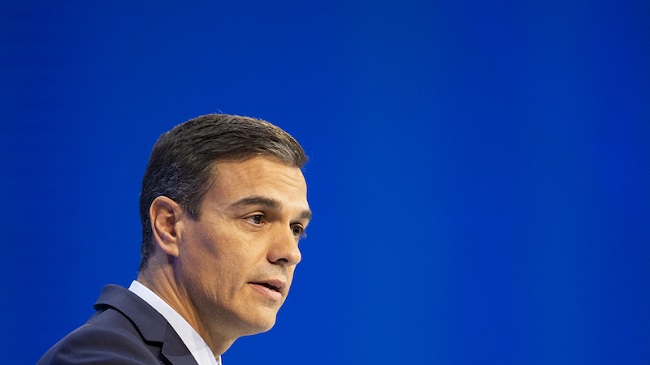 The sudden development appeared to have thrown the plans and preparations of the climate summit into confusion, as the South American nation cited political disturbances as reason for its overnight turnaround.
But succour emerged on Thursday when Spain's prime minister, Pedro Sánchez, apparently saved the day by offering to host what is increasingly looking like a jinxed conference.
Chile's president, Sebastian Piñera, announced the offer from Sánchez on Thursday, one day after he suddenly withdrew from hosting the meeting in Santiago.
Piñera told reporters on Thursday: "I have spoken with the Spanish prime minister Pedro Sánchez yesterday who has offered to host Cop25 in Madrid at the same time as it was due to happen in Chile from 2 to the 13 of December."
Piñera said Chile would still preside over the conference. "I hope that this generous offer from Pedro Sánchez can be a solution."
In a statement made available to EnviroNews, UN Climate Change Executive Secretary, Patricia Espinosa, said: "Following yesterday's announcement, the Government of Chile, as incoming Presidency, has informed me that they received a generous offer of support from the Government of Spain to hold the United Nations Climate Change Conference (COP25) in Madrid on the same dates as originally planned.
"We are hopeful that the COP Bureau can consider this proposed solution as soon as possible.
"It is encouraging to see countries working together in the spirit of multilateralism to address climate change, the biggest challenge facing this and future generations."
When the news of the cancelation by Chile broke on Wednesday, she disclosed that the UN would explore alternative hosting options.
Michal Kurtyka, a Polish minister and the current UN climate talks president, said he had called for an "urgent meeting" of the bureau.