In celebration of the World Space Week, the National Space Research and Development Agency (NASRDA) has disagreed with the belief that one must be a scientist to become part of space programmes.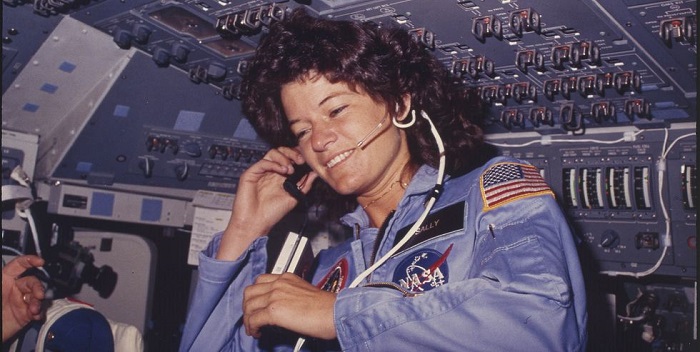 Prof. Spencer Onu, Director, Centre for Satellite Technology Development (CSTD), an activity centre of NASRDA, said this on Wednesday, October 6, 2021 in an interview in Abuja.
World Space Week, celebrated every Oct. 4 to Oct. 10, was established by the resolution of the UN General Assembly in December, 1999.
The week is set aside to celebrate the contributions of space science and technology to the development of human conditions and for sustainable development.
World Space Week for this year is with the theme: "Women in Space".
Onu said the week was very relevant because space had spin-offs that affected human lives and still affecting lives positively.
On this year's celebration, the director said, it was to recognise women in space and their achievements in spite of male domination in the sector.
He said that there were some obstacles that were spectacular to the space sector and space week addressed and resolved them, including encouraging women to be part of space programmes.
"To be in space sector, you don't have to be a scientist; the space sector is open to everybody; if you are not a scientist don't blind your mind from going into space.
"The space week also shows that there are other career paths that women can choose in the space sector.
"Women have made impact in space science and technology and from recent statistics women just make 10 per cent of human space travellers.
"Looking at some of the women that have made space programmes possible, we have Kathrine Johnson, a Mathematician that calculated the flight path of many spacecraft.
"Margaret Hamilton, a computer scientist that developed computer space programme; the first space law expert is a woman among others,'' he said.
The director said space programmes had not been without mishaps and that also included women.
He recalled the Space Shuttle Challenger disaster in the U.S.' space programme that occurred on Jan. 28, 1986.
According to him, a teacher and a female was part of the seven crew members on board when the Space Shuttle Challenger broke apart 73 seconds into its flight time.
He added that some other challenges that deterred women from participating in space programmes included lack of awareness from the secondary school and tertiary institution levels.
Onu urged the government and relevant agencies to come on board to create awareness on the importance of space capabilities.
By Ijeoma Olorunfemi