South Korean President, Yoon Suk Yeol, on Wednesday, April 5, 2023, designated 10 areas hit by wildfires as special disaster zones.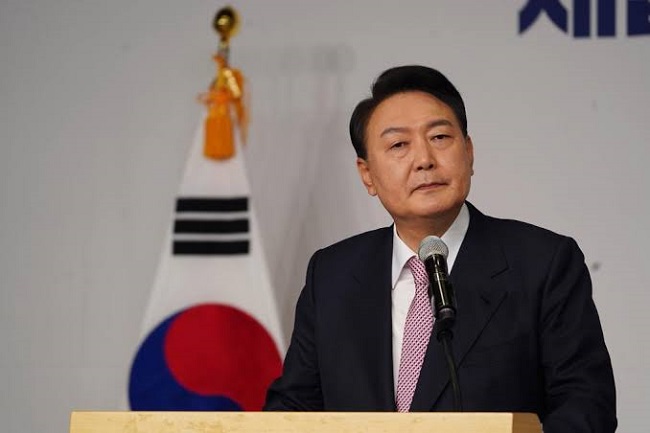 According to the president's office, the 10 zones include Hongseong, Geumsan, Dangjin, Boryeong and Buyeo in South Chungcheong Province; Seo Ward in Daejeon; Okcheon in North Chungcheong Province; Suncheon and Hampyeong in South Jeolla Province; and Yeongju in North Gyeongsang Province.
Lee Do-woon, the president's spokesperson said the special disaster zones are eligible for the government's financial support in recovery work, relief funds for victims and other benefits.
However, Yoon also called on Han Chang-seob, acting minister of interior and safety, to help those affected "return swiftly to their daily lives" and make utmost efforts to prevent further damage, such as landslides, during the summer rainy season, Lee said through a written press briefing.
The government plans to conduct an interagency investigation, including with the forest authorities, to assess the level of damage in these areas, and determine the amount of funding needed for restoration of the forests and housing.