As the world observed the World Day of Social Justice on Thursday, February 2020, African leaders were called upon to put people and the planet first as they strive to achieve social justice.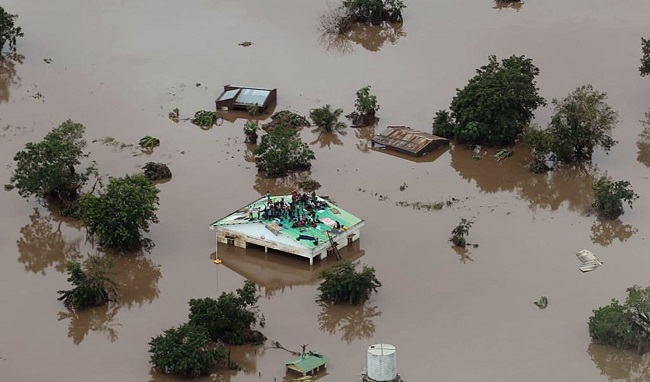 World Day of Social Justice is an international day recognising the need to promote social justice, which includes efforts to tackle issues such as poverty, exclusion, gender equality, unemployment, human rights, and social protections.
According to 350Africa.org, there are concerns that globally, the fossil fuel industry is not only responsible for the climate crisis, but it also is widening the inequalities gap by forcing communities out of their lands, causing food insecurity and health issues and polluting water sources.
"Social justice means equal access to wealth, opportunities, and privileges within a society. Social justice cannot be dissociated from climate justice. Unfortunately, the most under-resourced parts of the world are bearing the brunt of climate change, despite bearing the least responsibility for rising emissions.
"As African leaders work to address the climate crisis, they have to prioritise the interests of people and planet first over those of the biggest fossil fuel corporations that are worsening the situation," said Landry Ninteretse, Managing Director at 350Africa.org.
The group cited, as an exemplary case that highlights the social justice and climate justice nexus, the proposed East Africa Crude Oil Pipeline (EACOP) that is planned to run from the shores of Lake Albert, in Uganda, to the port city of Tanga, in Tanzania.
Observers say it could cause large-scale displacement of local communities and pose grave risks to protected environments, water sources and wetlands in both countries.
Concerns were also raised on the impact of oil extraction on Lake Albert fisheries and the disastrous consequences of an oil spill in Lake Victoria that would affect millions of people (in approximately eight countries) that rely on the two lakes and their watersheds for drinking water and food production.
Edwin Mumbere, a climate activist in Western Uganda, said: "Oil discovery in Western Uganda has brought in powerful people who are stealing the land from the local people with support from government officials. The government in conjunction with oil companies have seized the land of locals without their consent.
"Community members from Hoima, Buliisa, and Kasese have constantly expressed severe anxiety over the serious impacts of oil activities on people's land, livelihoods, cultures and ecosystems. Even the jobs that were promised have been given to people from other areas leaving the host communities with nothing since they no longer have access to natural resources such as lakes and land for agriculture and this is likely to increase crime in the community."
Climate change continues to have dramatic impacts on the most under-resourced parts of the world. Last year, Africa experienced a new wave of torrential rain and deadly floods hitting at least 16 African countries causing numerous deaths and the displacement of more than one million people.
Cyclones Idai and Kenneth wreaked havoc in Mozambique, Zimbabwe and Malawi, wiping out almost the entire city of Beira. In the last few weeks, the worst locust outbreak in 70 years, a phenomenon associated with changing climatic conditions, has brutally hit the eastern African countries, affecting populations already confronted by hunger, extreme poverty and political instability.
World Day of Social Justice Day is traditionally an opportunity for communities and civil society groups to raise awareness of the need for promoting human rights, protecting the planet and natural resources and removing social and political barriers based on gender, race or religion.
Guaranteeing fair outcomes for all, through employment, social protection, social dialogue, and fundamental principles and rights at work.