Environment development and sustainability The fly-away prices of cooking gas and kerosene have become a cause for concern by environmentalists, who fear that the hike in the cost of these items portends danger to the environment and human life.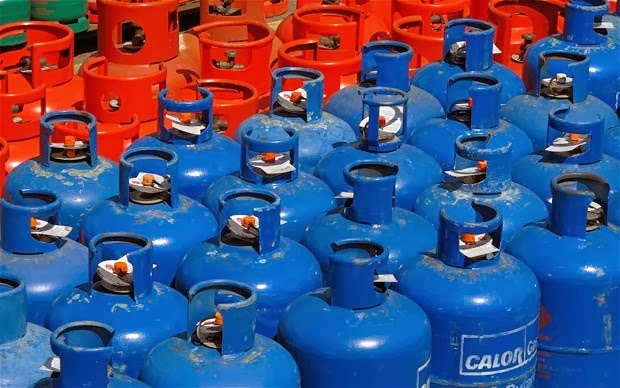 Recently, the price of cooking gas jumped from N3,500 to N4,500 for 12.5kg cylinder while a litre of kerosene flew to N300 as against N150 or N130 previously.
But industry stakeholders are uncomfortable with the development, saying that Nigerians will now resort to the cheaper but somewhat controversial alternatives: firewood and charcoal – and with the attendant unsavoury implications.
Prof. Olukayode Oladipo, a climate change expert, said in Lagos on Wednesday, January 11 2017 that increase in the prices of these products would aggravate deforestation and increase greenhouse gas (GHG) emissions into the environment. Deforestation occurs when forest is being cut down on a massive scale without making proportionate effort at replanting.
Prof. Oladipo, a United Nations Development Programme (UNDP) consultant, pointed out that natural disasters experienced globally necessitated pragmatic approach from both the government and citizens to protect the environment by paying attention to tree conservation.
He said: "Trees play a critical role in supporting environmental equilibrium and human comfort because they absorb carbon dioxide from the air, which is a main GHG.
"Trees are also strategic in combating global warming, flood, check erosion and stem the tide of windstorm by serving as wind breakers in coastal areas.
"By the time we destroy this important shield for cooking, then we are exposing ourselves to grave danger in the country."
According to him, deforestation will hinder Nigeria's commitment to reduce GHG emissions unconditionally by 20% and conditionally by 45% in line with its Nationally Determined Contributions (NDCs).
He said that Nigeria subscribed to NDCs when it signed the Paris Agreement on Climate Change.
The professor noted that Nigeria had the highest rate of deforestation in the world having lost more than half of its primary forests.
The climatologist, who is also of the University of Lagos, Akoka, urged the Federal Government to evolve pricing mechanism that would make cooking gas and kerosene affordable and available in the country.
"It is quite unfortunate that, inspite of the vast deposit of natural gas and crude oil in the country, many Nigerians cannot afford the price of cooking gas and kerosene.
"If the government creates an approach that supplements the cost of these products, those in the rural areas will embrace the use of cooking gas.
"It will also discourage all those that cut trees for charcoal production in Oyo North and Kaduna to desist from the practice," he said.
Also speaking, Mr Sulaimon Arigbabu, Executive Secretary, Human and Environment Development Agenda (HEDA) Resource Centre, said that the price increase of the product was a setback for the country considering its position as a frontline state for desertification in climate change.
He noted that escalation and scarcity of the product would negate government's campaigns against tree cutting, adding that many people would revert to the alternative of falling trees to make food.
"This practice has great implications for their health. In Nigeria, about 95,000 women are reported to die from indoor air pollution, mostly occasioned by using firewood to cook.
"Also, the issue of adulterated kerosene leading to explosion has happened in the past. Many fraudulent people exploit the scarcity and hike in price to adulterate the product and put at risk the lives and properties of the citizens.
"Government needs to wake up to the issue of escalating increase in price of gas by ensuring that the prices are more predictable and realistic.
"If the government does not do anything about the situation, Nigeria would not be able to meet its Nationally Determined Contributions to reduce emission which we pledged to in the Paris Agreement.
"Beyond that, we would be spending a lot in taking care of people's health; avoidable health expenses because we allowed air pollution."
Dr Mayowa Fasona of the Department of Geography, University of Lagos, advocated that government should ensure the sustainability of clean cooking in the country through realistic pricing mechanism for gas.
"There is an urgent need for government to expand access to clean cooking energy in the country considering the global challenge of climate change.
"With the devaluation of the Naira, reduced purchasing power and increased cost of LPG and kerosene, many families are going back to firewood use which constitutes a major threat to the country.
"It is imperative for government to tackle the challenges of affordability, availability, acceptability and accessibility in usage of Liquefied Petroleum Gas on a mass scale towards sustainable socio-economic and environmental development," Fasona said.
By Funke Ishola