Six states in Nigeria are benefiting from the European Union Water Supply and Sanitation Sector Reform Project (WSSSRP) to improve access to water and sanitation in the country.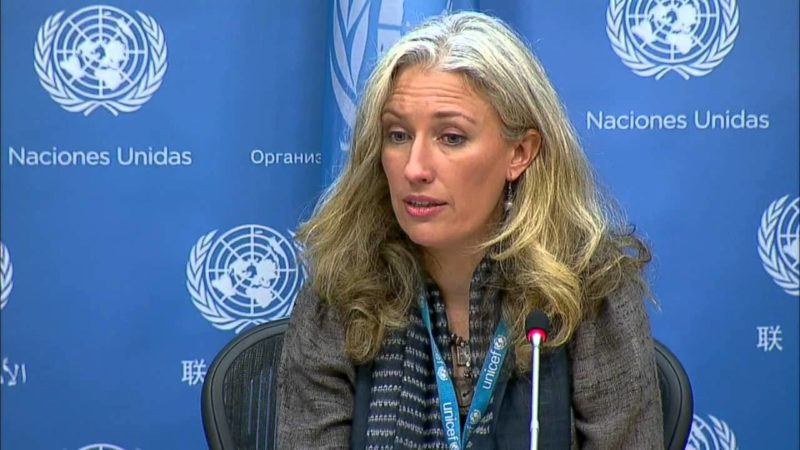 The states are Anambra, Cross River, Jigawa, Kano, Osun and Yobe.
Water, Sanitation and Hygiene (WASH) Specialist, United Nations Children's Fund (UNICEF), Mr Jonathan Ekhator, made this known in Awka, the Anambra State capital, on Tuesday, June 12, 2018 at a media dialogue on WASH organised by UNICEF in collaboration with the Federal Ministry of Information and Culture.
He said the programme, which commenced in 2012, was targeted at providing water for no fewer than 1.5 million underserved persons in the rural areas.
According to him, lack of water and sanitation has been known to be a leading cause of preventable diseases such as cholera and diarrhoea, especially among under-five children.
Ekhator said since inception of the programme through the local government area-wide approach, no fewer than 2,527 WASH Committee members had been formed to train and maintain water facilities in the area.
He noted that this would help to promote sustainability and also inclusiveness to ensure that no one was left behind.
The WASH specialist said there was the need for all stakeholders to partner to ensure increased access to improved sanitation and hygiene promotion, an overall goal of moving up the sanitation ladder.
He said the group was carrying out advocacy to all tiers of government to see how they would budget for WASH, create a WASH Departments, programme tracking and closing needed gaps.
Also speaking, Mr Victor Ezekwo, Programme Manager, Anambra State Rural Water Supply and Sanitation Agency, said the state was working to see that access to water became a reality.
He noted that all the 21 local government areas had WASH units in place to help in propagating the scaling up access to water and sanitation.
Ezekwo expressed regret over the difficulty of people in getting pipe-borne water in the state, and attributed this to the state's topography.
Earlier, Mr Sola Ogundipe, a consultant, urged participants to fashion out ways of writing stories that would have profound impact on the nation's overall development.
According to him, journalists are story tellers, and they must understand that writing as a skill must be deplored to enhance positive change.
Ogundipe added that journalists must emphasise on writing human interest stories at all times, saying this was the surest way they would make serious impact on the society.
He commended UNICEF and the EU for being at the fore-front of ensuring that every Nigerian had access to potable water and sanitation.
By Tosin Kolade