Global temperatures will very likely exceed the target of a 1.5-degree increase agreed to under the Paris climate accord, and a 3-degree rise is a more likely outcome, said Robert Nasi, Director General of the Centre for International Forestry Research (CIFOR), at the Global Landscapes Forum (GLF) event hosted by the World Bank in Washington. That means the world needs to prepare now to begin adapting to a warmer planet by investing to restore degraded forests, agricultural land and other landscapes.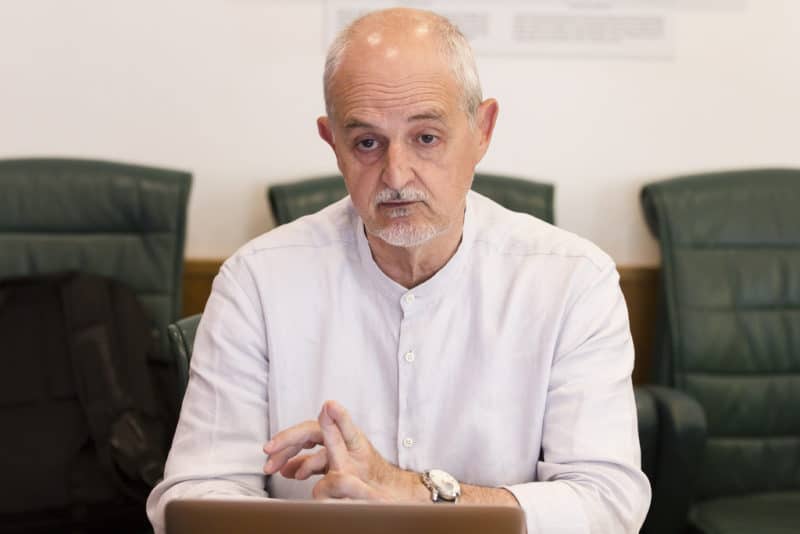 "We need to stop talking and thinking and acting like we are going to hit these targets. We will not," Nasi told the audience of about 200 at the International Finance Corp. in Washington. "We must all begin the work of adapting to a much warmer and more uncertain global climate."
Making fundamental changes to the way business operates provides the greatest opportunities for holding back the rise of the global temperatures, Nasi said. That includes far-reaching changes to energy use, soil and forest management and involving communities in decision making.
For private capital to be effective, fund managers and businesses need to better understand the opportunities for investing in landscape restoration, said Jennifer Pryce, president and chief executive officer of Calvert Impact Capital. Collaboration among investors and learning to deploy all kinds of capital are critical, she said.
"We need to collaborate effectively and learn how to put capital to work," Pryce told participants in Washington. "The challenge is to really capitalise on the financial infrastructure."
In addition, the scale of investment needs to be much larger and restoration projects must become an asset class, speakers said. Technology like digital currencies and innovative management will make an important contribution, but alone will not be enough.
"If we end up with a 4-degree world, we're going to have a four-letter outcome," said the World Agroforestry Centre Director General Tony Simons. "It is important to get really serious about it now."
Robert Nasi of CIFOR said: "We must now play the long game and shift the investment of public and private funds towards preparation for a 3°C-warmer world."
Laura Tuck, Vice President, Sustainable Development, World Bank: "Natural capital is a critical element of the wealth countries have, especially developing ones. We must preserve it so that it continues to perpetually generate benefits."
Jennifer Pryce, President and CEO, Calvert Impact Capital: "The big issue [with investing in sustainable landscapes] is how we create an asset class the traditional financial market can invest in, the way we did with renewable energies.
"To move billions we need to start collaborating effectively. To achieve this, each actor needs to understand his role in the financial supply chain.
"I think we have great potential to leverage the existing financial infrastructure we have in place and to accelerate the flow of capital enormously."
Gustavo Fonseca, Director of Programmes, Global Environment Facility (GEF): "We studied national biodiversity and climate commitments. The top priority for all countries was restoration, with 90% of countries having restoration targets. This helped the GEF decide where to invest.
"The GLF event was supported by the GEF, which is increasingly working on food, land and restoration issues. These and other pressing environmental topics will be on the agenda of the sixth GEF Assembly in Da Nang, Vietnam, next month."
Paola Agostini, Lead Environmental Economist, Environment and Natural Resources Global Practice, World Bank: "When I started working on the interface between forest and landscape about 20 years ago, only innovative capital like GEF was promoting the linkages between production and conservation. Later we started to have IDA, IBRD, and IFC. But today is a very special day. Having the private sector and the banking sector investing in sustainable landscapes is a revolution."
Michael Jenkins, Founding President and CEO, Forest Trends: "We must shift away from supporting individual projects (in sustainable landscape finance) towards a much larger scale, so that we are really creating an asset class."
Tony Simons, Director General, World Agroforestry Centre: "Opportunity costs are always in favour of land-use conversion, so we need to assess the value of ecosystems to make the investment case for landscapes."
Chris Brett, Lead Agribusiness Specialist, World Bank: "It is key to bring externalities into the balance sheet. If there was an invoice sent by nature, business models would change much faster. The public and private sectors should work closer together to see how these invoices might look like."
Paula Guimaraes, Head of Forest Certification and Conservation, The Navigator Company: "In Mozambique, we work to replicate the responsible forest management model we already implement in Portugal. To access the land, we must engage with customary land right holders."
Chris Brown, Vice President Corporate Responsibility and Sustainability, Olam: "We would love to see a global carbon price, and companies that innovate on this distinguishing themselves from others.
"We want to move from implementing (sustainability) activities to measuring impact and how we are maintaining the natural capital. This would offer such a big opportunity for competitive advantage."
Bas Ruter, Director of Sustainability and Lead on the Forest Protection and Sustainable Agriculture Fund, Rabobank:  "Markets are changing. More and more large (industry) players need (sustainability) certification schemes to protect their brands."
Vikram Widge, Global Head, Climate Finance & Policy, International Finance Corporation: "By pricing the externality and giving companies a chance to green its supply chain, we can start building an asset class for landscapes."
Juergen Voegele, Senior Director, Food and Agriculture Global Practice, World Bank: "What matters [for restoration projects] is that there is clarity on land ownership, whether customary or not. Otherwise, there is little you can do."
Nabil Fawaz, Sector Manager for Agribusiness, Manufacturing and Services, Multilateral Investment Guarantee Agency (MIGA) – World Bank Group: "We assist private sector investors in managing risks in countries with uncertain business climates; for example, as a result of new laws or land tenure issues."