The Nigerian Meteorological Agency (NiMet) has warned that many parts of the country are likely to experience flooding due to a shift in rainfall pattern caused by climate change.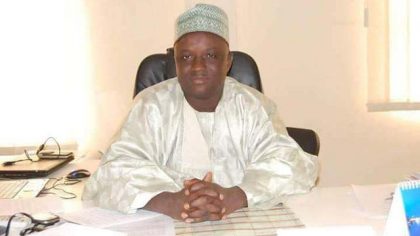 Director-General of NiMet, Prof. Sani Mashi, gave the warning in an interview with the News Agency of Nigeria (NAN) at the weekend in Abuja.
Mashi said that distortions had occurred in the pattern of rainfall leading to variation in the amount of rain that was expected in the country.
He explained that, in line with NiMet's 2018 Seasonal Rainfall Prediction (SRP), so much water would be made available on the surface between the last week of July and end of August.
According to him, once it rains, the ground cannot comfortably contain and absorb the water, making it to runoff and resulting in so much water on the surface.
"Unless adequate provision is made to accommodate the amount of water that is running on the surface, the likelihood of flood is going to be very high, especially in the areas that are adjoining the riverine locations.
"What it means is that, already, we are receiving a very large amount of rain within those locations and because there are rivers within those locations, the rivers are already conveying water towards those areas.
"The rivers are already bringing so much water and you are receiving high amount of rainfall within those particular areas.
"It means that when the two runoff waters combine, the spaces for the water to pass will be minimal and because of this, there is likelihood of flood across these areas,'' he said.
Mashi said that the flash points of flooding had been identified and presented to the public by the Nigeria Hydrological Services Agency (NIHSA), the agency responsible for flood monitoring.
He explained that NiMet and NIHSA were working together to ensure that accurate flood information was made available to the public to minimise the impact of flood in the country.
NAN recalls that NIHSA had in its 2018 Annual Flood Outlook, announced that 380 Local Government Areas in 35 states would experience flooding this year.
According to NIHSA, flooding will be high in about 78 LGAs, although the situation will generally not be as severe as what the country experienced in 2012.
The Acting Director-General, NIHSA, Olayinka Ogunwale, during the presentation in May, stated that the government had been issuing warnings to residents in flood-prone areas to relocate from such locations.
"It is important to let those in flood-prone areas know that the country will experience flooding in 2018 and people in such locations should evacuate,'' Ogunwale said.
By Sumaila Ogbaje