Disclosures from thousands of the world's largest listed companies reveal that many of the most significant producers of fossil fuels support an international deal that will limit warming to 2 degrees as an outcome of the UN climate conference, COP21.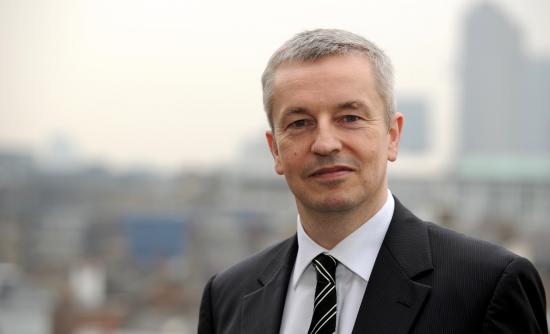 The news comes as the United Nations is this week negotiating draft text in preparation for a legally binding plan to combat climate change. Countries are currently submitting their proposed contributions towards achieving this plan.
More than 2,000 listed companies have submitted climate change information to CDP, the global system for disclosure on climate, forests and water. CDP is the only organisation acting on behalf of investors to ask companies:
"Would your organisation's board of directors support an international agreement between governments on climate change, which seeks to limit global temperature rise to under 2 degrees Celsius from pre-industrial levels in line with IPCC scenarios such as RCP2.6?"
Amongst the companies asked are 28 of the largest (by market capitalisation) energy firms, who together account for more than a quarter (26%) of global greenhouse gas emissions.
Despite widespread consensus that a significant amount of fossil fuel reserves will have to remain in the ground if dangerous climate change is to be avoided, none of these carbon majors answered "no" in response to the question.
In fact, a majority (13) of the heavy emitters state their board backs a global agreement. These include Russia's Gazprom, the single biggest emitter of greenhouse gases among these carbon majors, and the US's ConocoPhillips. Notable also are the Netherland's Royal Dutch Shell and France's Total.
Eight report that they have no opinion on the matter and the remaining seven did not answer the question, which suggests either a lack of clarity around the official board position on the issue or that some companies are not treating the imminent COP21 with the necessary strategic priority.
Looking beyond this significant energy sub sector, CDP data shows that companies that have formulated an opinion on a global climate deal are overwhelmingly in support: 806 companies answer yes versus 111 that said no. A high number of companies (1,075) state that they have no opinion and 330 did not answer the question.
CDP's executive chairman Paul Dickinson says: "It is time for governments to listen to the business voice in support of climate progress rather than to be influenced by a minority and downgrade environmental priorities. Companies are telling us – and their investors – that they welcome climate action, which brings prosperity and growth."
Supportive companies often reference their market leadership through technological innovation as a reason for the board's support of a climate deal, particularly in the industrial and consumer discretionary sectors. The financial sector shows a preference for a stable investment environment and its role in assisting with financing climate change initiatives. This suggests that business growth and economic stability are key drivers of support for clear policy and climate progress.
Paul Dickinson concludes: "Huge opportunities to be part of the solution, build resilience and gain competitive advantage are on the table for companies right now. Decarbonisation is essential for the long-term sustainability of the global economy. Businesses that commit to reduce their emissions in line with what science demands, adopt renewable energy and innovate at this critical time will reap the gains. Corporations, investors and governments can cooperate to ensure a successful Paris agreement that brings net zero greenhouse gas emissions well before the end of the century ensuring sustainable growth for all."
The 28 carbon majors
List of those that disclosed publicly and their response.
| | | |
| --- | --- | --- |
| Anadarko Petroleum Corporation | USA | Blank |
| Anglo American | UK | Yes |
| Apache Corporation | USA | No opinion |
| BG Group | UK | Yes |
| BHP Billiton | UK | Yes |
| BP | UK | Blank |
| Chevron Corporation | USA | No opinion |
| China Petroleum & Chemical Corporation | China | Non public disclosure |
| ConocoPhillips | USA | Yes |
| Devon Energy Corporation | USA | No opinion |
| Ecopetrol Sa | Colombia | No opinion |
| Eni SpA | Italy | Yes |
| Exxon Mobil Corporation | USA | Blank |
| Gazprom OAO | Russia | Yes |
| Glencore plc | Switzerland | No opinion |
| Hess Corporation | USA | No opinion |
| Lukoil | Russia | Non public disclosure |
| Occidental Petroleum Corporation | USA | No opinion |
| PETROCHINA Company Limited | China | Non public disclosure |
| Petróleo Brasileiro SA – Petrobras | Brazil | Blank |
| Repsol | Spain | Yes |
| Rio Tinto | UK | No opinion |
| Royal Dutch Shell | Netherlands | Yes |
| RWE AG | Germany | Blank |
| Sasol Limited | South Africa | Yes |
| Statoil ASA | Norway | Yes |
| Suncor Energy Inc. | Canada | Blank |
| Total | France | Yes |